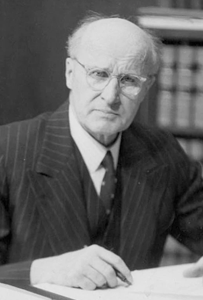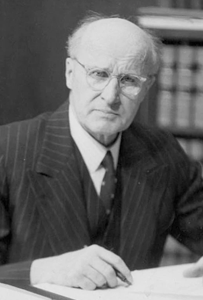 The unlikely Canadian who helped create the State of Israel
Ivan Rand helped draft the 1946 blueprint on Palestine's future. Despite an antisemitic streak, by most accounts he 'tipped the scales' for Israel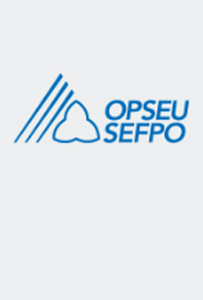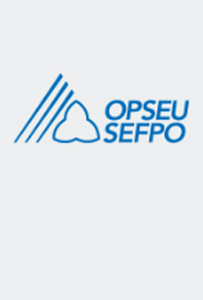 Hospital Professionals Division Wage Re-opener: Award announcement
Announcement regarding the division wage re-opener.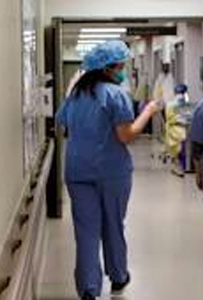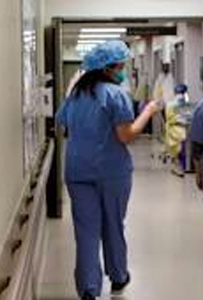 Ontario registered nurses, other health care workers to get 11-per-cent wage increase
Ontario hospital nurses will be getting raises of what their union says amounts to an average of 11 per cent over two years, with the arbitrator citing a staffing crisis and high inflation.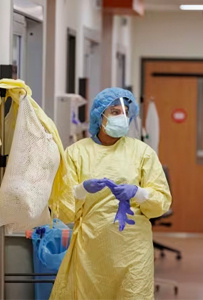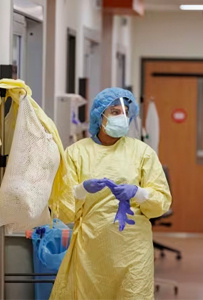 Ontario hospital nurses awarded average raises of 11% over two years, union says
Arbitrator cites staffing crisis and high inflation in decision.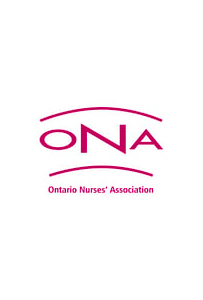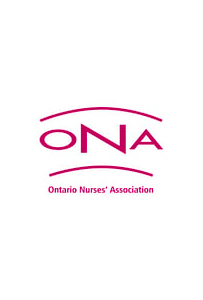 Ontario Hospital Nurses, Health-Care Professionals Receive Major Wage Increases in Decision that Cites the Need to Retain Staff
The Ontario Nurses' Association (ONA) is welcoming an arbitration decision released today that includes the most significant wage increases for its more than 65,000 hospital-sector registered nurses (RNs) and health-care professionals in decades.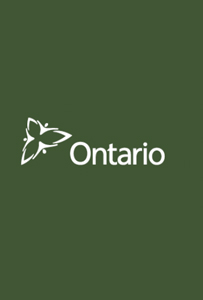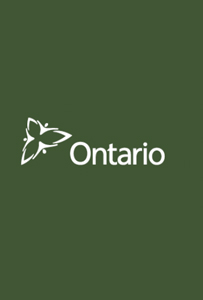 Ontario Reinstitutes King's Counsel Designation
In celebration of the coronation of His Majesty King Charles III, the Ontario government is returning to the tradition of recognizing Ontario lawyers with the honorary title of King's Counsel.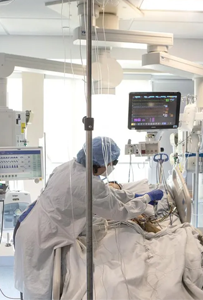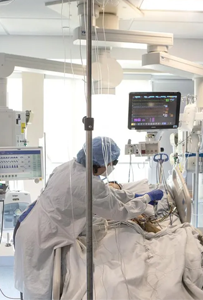 Ontario hospital workers awarded more pay after Bill 124 found unconstitutional
Ontario hospital workers are set to get additional wage increases over two years, the latest in a series of similar arbitration decisions after the province's wage-restraint law was found unconstitutional.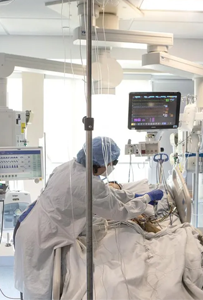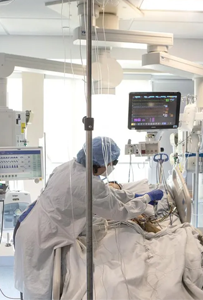 Pay hikes for Ontario hospital workers who fought Doug Ford's wage controls
Hospital workers whose unions fought Premier Doug Ford's Bill 124 wage restraint legislation — limiting them to raises of one per cent annually — have won pay hikes of 3.75 per cent for last year and 2.5 per cent this year.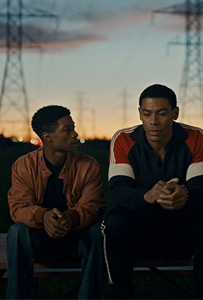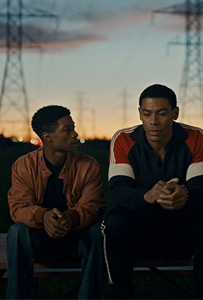 Actors Settle Case On Inclusive Hair and Makeup Styling On Film and TV Sets In Canada
ACTRA, the nation's actors union, settled in arbitration with indie producers for more inclusive sets where stylists and makeup artists are trained to work with natural hair textures and skin tones for performers of color.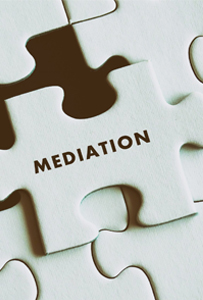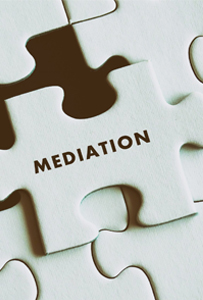 MECHANICS OF MEDIATION: PREPARATION CREATES SUCCESS
Learn from international mediation experts as they share their insights on how to best prepare for complex and nuanced processes.
The Art of Settlement
An online course designed to help litigators understand how to settle their cases out of court and manage the process effectively.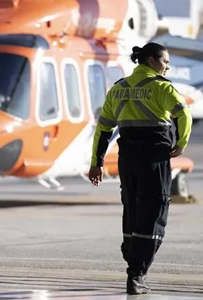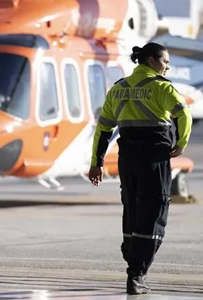 Paramedics owed back pay after Bill 124 ruled unconstitutional, arbitrator says
Ontario's air ambulance service must give its paramedics retroactive pay after wage restraint legislation known as Bill 124 was struck down, an arbitrator has ruled.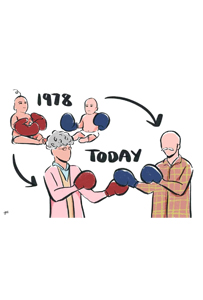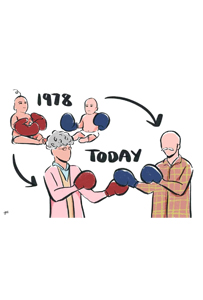 Explainer: Why U of T and the UTFA are still negotiating a 1978 policy
UTFA hopes to close negotiations on Policies for Librarians by end of 2023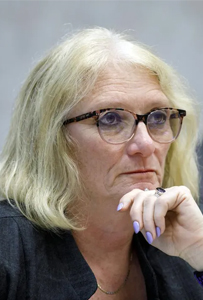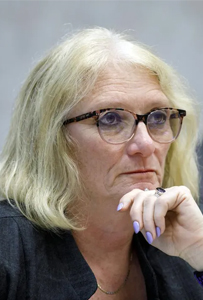 Ontario school boards ratify deal with CUPE support staff
While the province's educators have approved the provincial deal, many boards are now bargaining local contracts with union locals over more administrative matters.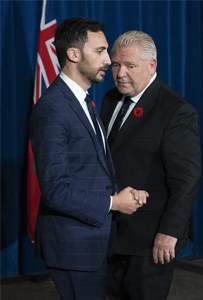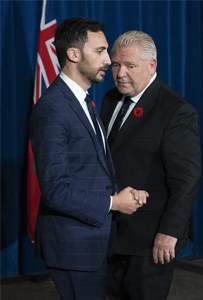 Doug Ford says mediator has told him to be quiet after Star revealed CUPE contract proposal
In the wake of revelations in the Star of his government's offer to CUPE members, Premier Doug Ford says "the mediator has asked me not to talk about it."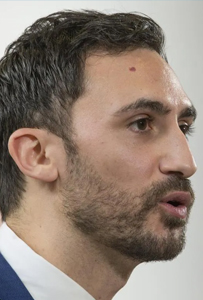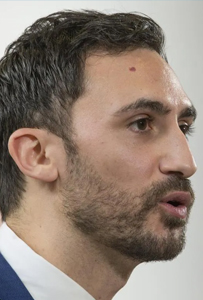 Mediator calls off contract talks between school support staff and Ontario
Talks had resumed Monday and now both sides are expected to take a break until early next month.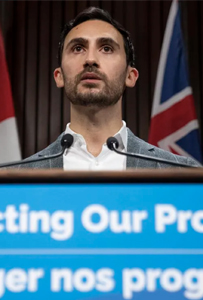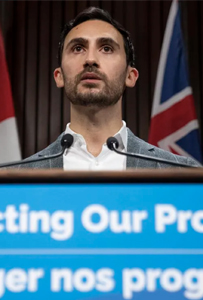 School talks have stalled — Ontario and support staff unions have called in a mediator
The province and union representing 55,000 school support staff now have three days of bargaining scheduled next week.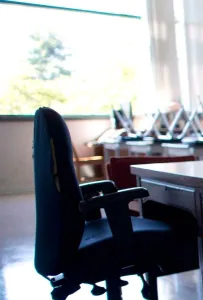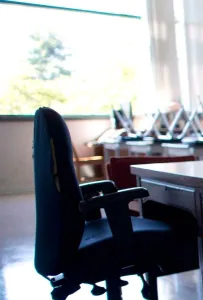 Contract talks between Ontario education workers, government to involve mediator
William Kaplan previously helped CUPE reach a contract with government in 2019.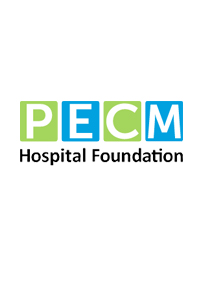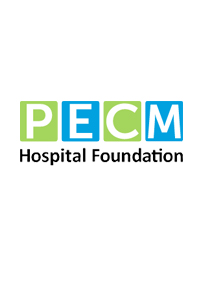 Prince Edward County Memorial Hospital Foundation Campaign Cabinet
On behalf of the Prince Edward County Memorial Hospital Foundation, Chairperson Barbara McConnell would like to acknowledge and thank the members of the Back the Build Campaign Cabinet who are raising the remaining $6M to help us reach our $27M goal to build the new hospital in Prince Edward County.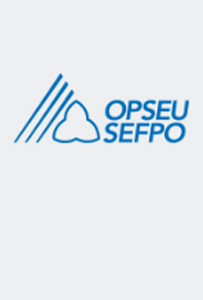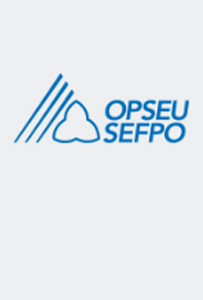 Ontario College Faculty Achieve Historic Gains in new Collective Agreement
Fifteen months after the commencement of a round of bargaining that included the largest work-to-rule faculty job action in the history of Canadian Colleges and Universities, labour negotiations between OPSEU/SEFPO's college faculty division and the College Employer Council (CEC) have come to an end.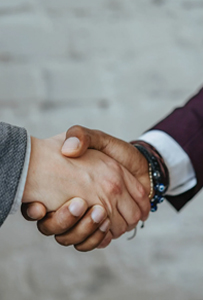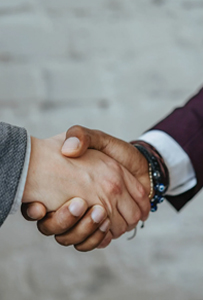 Collective Agreement Finalized for Ontario Public College Academic Employees
Today, the College Employer Council (CEC) and OPSEU academic employees bargaining teams representing full-time and partial-load faculty, instructors, librarians, and counsellors have a new collective agreement.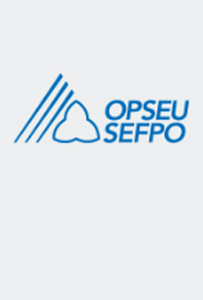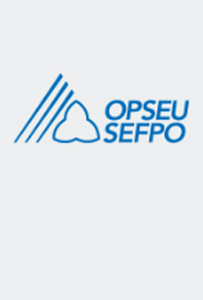 Lock Talk 8: Bargaining to Resume – Prepping for Mediation
Your Correctional Bargaining Team is preparing to return to the table after negotiations paused because of the provincial election. The Employer stepped away from the table when the election campaign began in early May.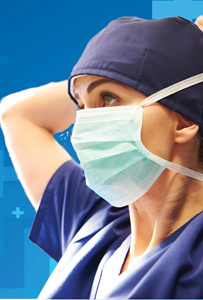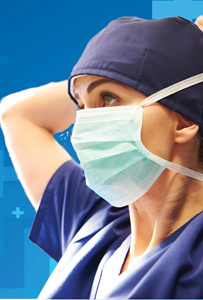 Hospital Professionals Division central bargaining update: interest arbitration award released
HPD has received arbitrator William Kaplan's interest arbitration award.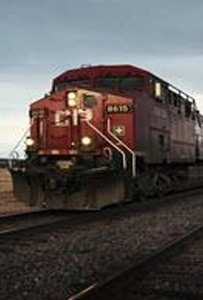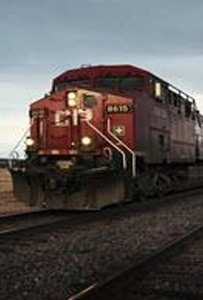 CP and TCRC reach two-year deal
The two sides agreed to final and binding arbitration in March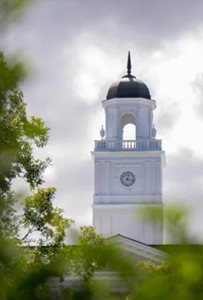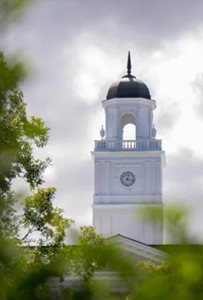 Arbitrator awards pay raise to Acadia University faculty union members
4-year deal includes 1 per cent increase twice a year retroactive to July 1, 2021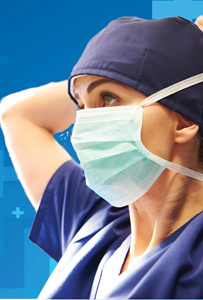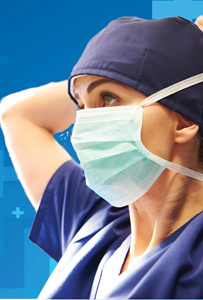 Hospital Professionals Division central bargaining update: interest arbitration award released
We have received arbitrator William Kaplan's interest arbitration award.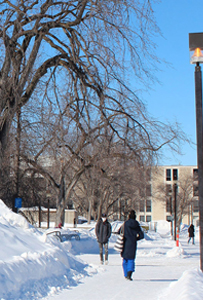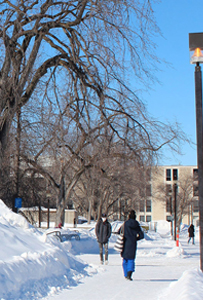 Arbitrator shares decision with UM and UMFA
President Benarroch committed to stability for students and rebuilding relationships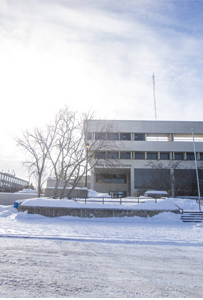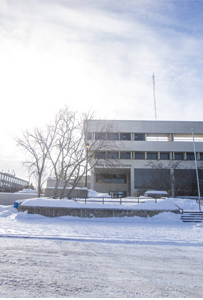 U of M faculty awarded salary increases for three years
The University of Manitoba is not plagued by recruitment and retention issues, but its academics should receive general salary increases of 2.25 per cent annually throughout a new contract so their wages are competitive, an independent arbitrator has ruled.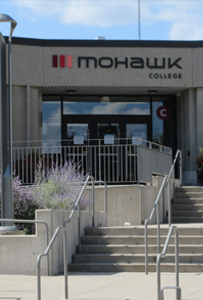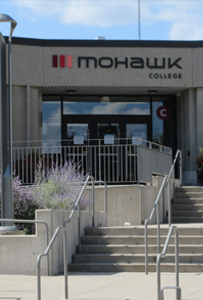 Ontario Colleges avoid strike
The bargaining teams for college employers and faculty have avoided a faculty strike, agreeing to binding interest arbitration with the faculty strike deadline becoming imminent.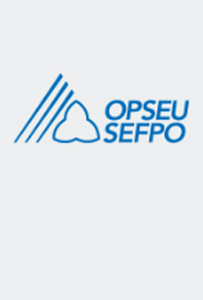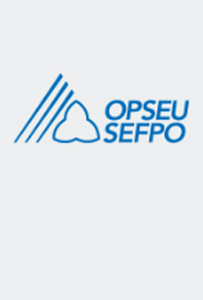 Strike Averted: Colleges and OPSEU Agree to Unconditional Interest Arbitration
TORONTO, March 18, 2022 /CNW/ – Today the College Employer Council and the OPSEU academic employees bargaining team representing full-time and part-time faculty, instructors, librarians, and counsellors met at the virtual bargaining table with a Ministry of Labour appointed Mediator.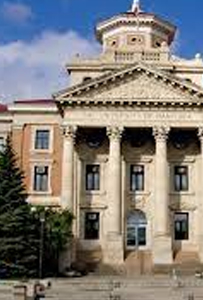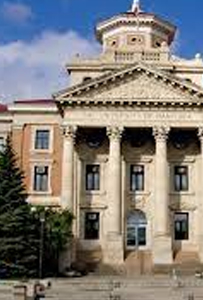 U of M, faculty present salary positions to arbitrator
The University of Manitoba and the union that represents its academics have begun arbitration proceedings with a shared goal of making salaries more competitive with Canada's other top research schools and addressing recruitment and retention.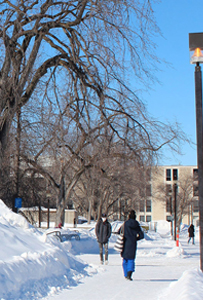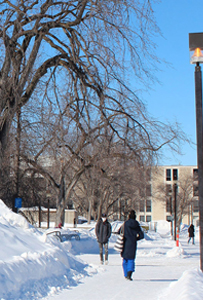 UM and UMFA begin binding interest arbitration process

Members of UM community invited to watch proceedings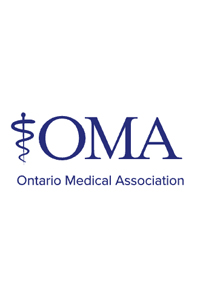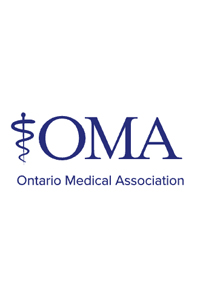 Ontario Medical Association: Proposed PSA, and Notice of Special Meeting of Members
The board has voted to recommend membership ratification of the Proposed Physician Services Agreement (PPSA) between the Ontario Medical Association and the Ontario Ministry of Health
Acadia University faculty strike ends, classes to resume on Thursday
After four weeks of cancelled classes, the faculty strike at Acadia University has ended after the executive of its 350-member faculty association committed to binding arbitration.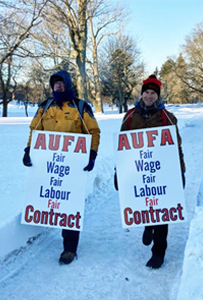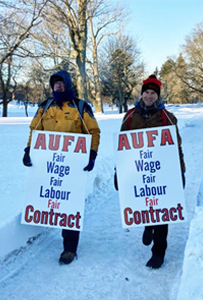 Nova Scotia appoints mediator as Acadia faculty strike enters fourth week
A provincial mediator has been appointed to try to help Acadia University and its faculty union reach a settlement in their labour dispute.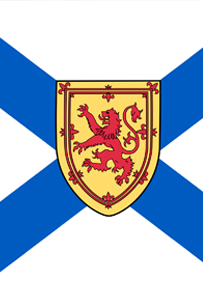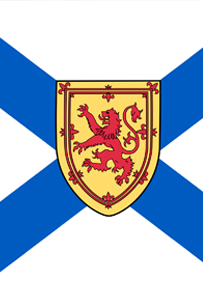 External Mediator Appointed in Acadia Strike
Labour, Skills and Immigration Minister Jill Balser has appointed mediator William Kaplan to help the Acadia University Faculty Association and Acadia University reach a settlement in their labour dispute.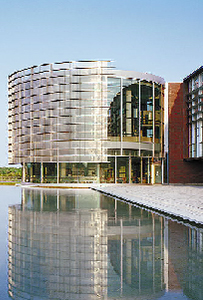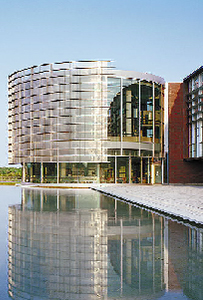 Tentative Agreement Reached With UOIT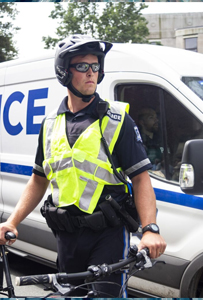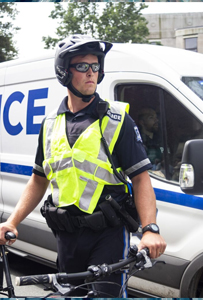 Halifax police officers awarded 10% pay bump over four years
Halifax police officers have been awarded a 10% pay bump over four years.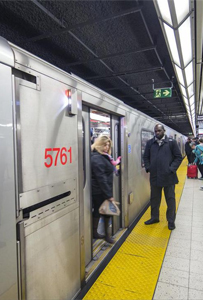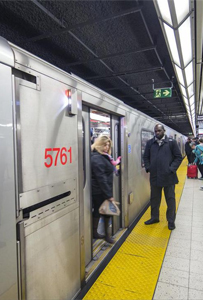 Reaching a Fair and Reasonable Agreement with ATU Local 113
January 5, 2022 – Yesterday, arbitrator William Kaplan issued a decision with respect to the TTC's most recent round of collective bargaining with our union partner ATU Local 113.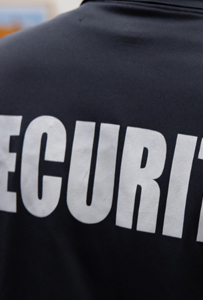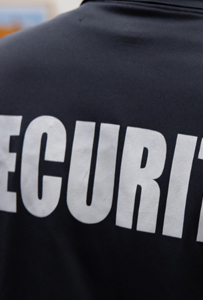 Settlement shows class actions a tool for non-unionized employees to assert their rights: lawyer
Case comes after another Ontario security guard class action resulted in a settlement in 2020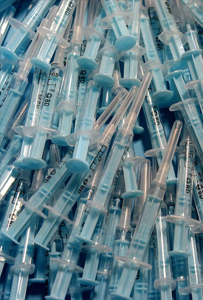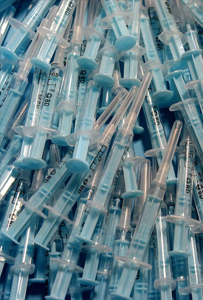 Howard Levitt: Battle lines are drawn as anti-vaxxers' cases show mixed rulings
The lesson from these two cases: Come armed with evidence and cogent reasons why mandatory vaccinations are necessary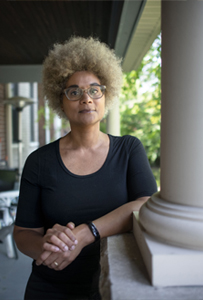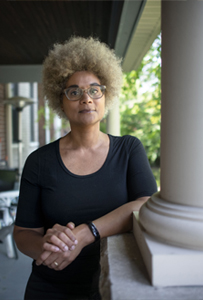 Locked out of the ivory tower: How universities keep women from rising to the top
Being a woman in a profession filled with men comes with hurdles that make reaching the top difficult, including hurdles people don't always consider.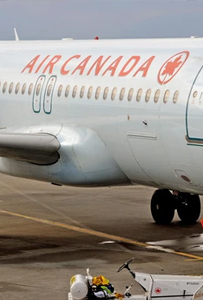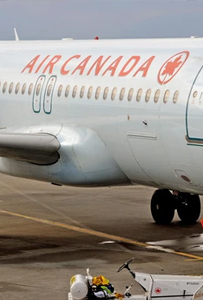 Flight attendants now permitted discreet tattoos
The slow progression of tattoos into the mainstream now includes Air Canada.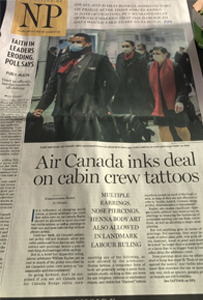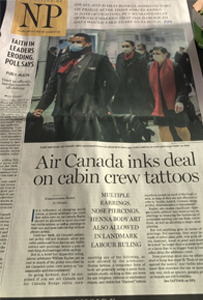 Air Canada cabin crews no longer forced to cover 'discreet' tattoos or remove ear or nose piercings: arbitrator
The union said that forcing workers to cover their discreet tattoos and remove their additional piercings caused them stress and anxiety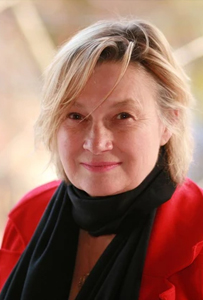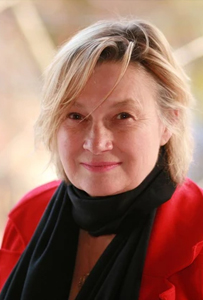 Can your employer require you to be vaccinated? It's very likely
But it's complicated. Workplace requirements can't contravene federal or provincial human rights legislation.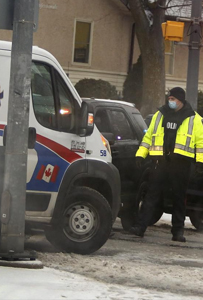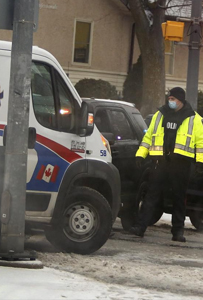 Arbitration leads to Peterborough police pay raise
City police officers and civilian employees are getting a retroactive pay raise for 2020, following an arbitration settlement reached earlier this month.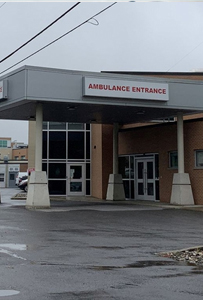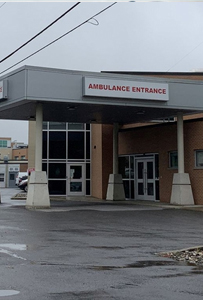 Almonte hospital workers file grievance to access N95 masks
The N95 grievance was launched by three workers at Fairview Manor, which is owned and operated by Almonte General Hospital.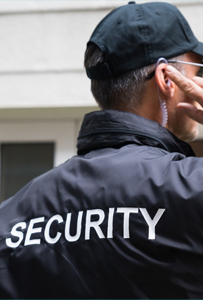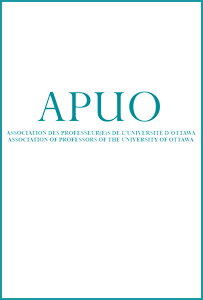 Proposed class action for security guards' unpaid wages settles for $2.9 million
The parties to a proposed class action for the alleged unpaid wages of and unlawful deductions against security guards have agreed upon a settlement amount of $2.9 million.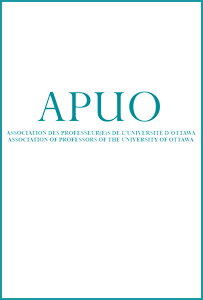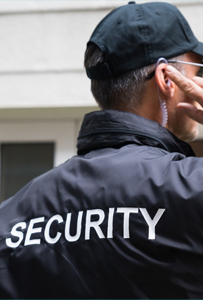 Update: Letters of Understanding – COVID-19
We are pleased to inform you that on June 30, following an intensive day of mediation with the Central Administration, the parties agreed to two more letters of understanding…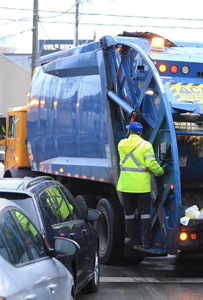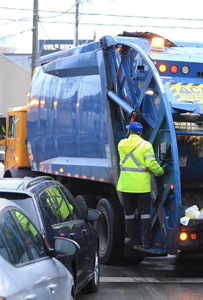 City, outside workers' union reach tentative agreement shortly before midnight deadline
An eleventh-hour deal has been reached between TCEU Local 416 – CUPE — the union representing thousands of service workers — and the City of Toronto, preventing a possible strike or lockout.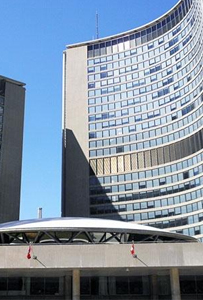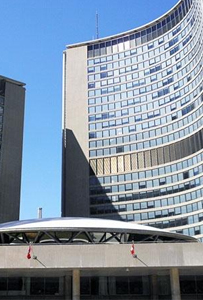 Toronto's Outside Workers' Union And City Agree To Extend Negotiation Deadline By 48 Hours
The city and the union representing its outside workers have agreed to continue negotiating for the next two days, thereby averting a work stoppage hat could have begun just after midnight.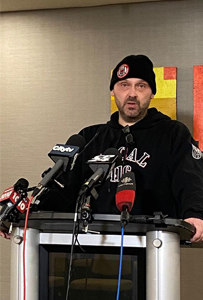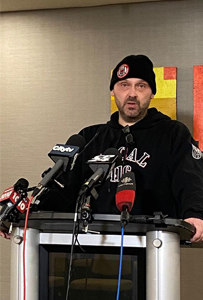 City of Toronto, outside workers' union extend talks by 48 hours in attempt to avoid labour stoppage
The City of Toronto and the union representing its 5,000 outside workers have agreed to extend the deadline for a possible strike or lockout by 48 hours.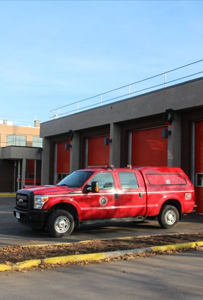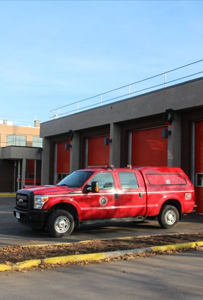 Cornwall and its firefighters in years-long deadlock over vacations
The City of Cornwall remains at an impasse with its firefighters over an issue that never seems to be resolved. The parties have had years of contentious – and fruitless – negotiations, leading to a lack of trust between both sides.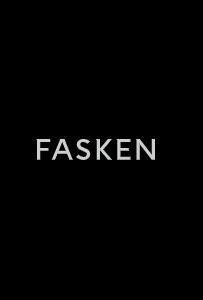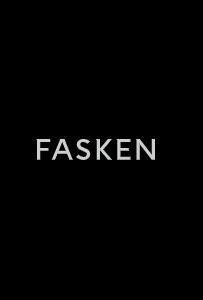 Changes Introduced To The Schedule Of Benefits To Reflect Recommendations Of The Appropriateness Working Group
Effective October 1, 2019, the Schedule of Benefits for Physician Services (the "Schedule") and Ontario Regulation 965 under the Public Hospitals Act ("Regulation 965") will be amended to reflect recommendations of the physician-led Appropriateness Working Group (the "AWG").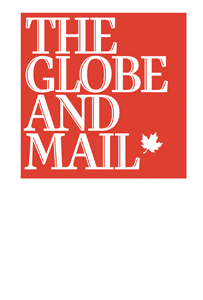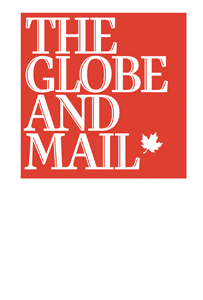 Ontario health funding cuts threaten businesses specializing in home-doctor visits
Businesses in Ontario that specialize in home-doctor visits say that the Doug Ford government's recently announced cuts to house call premiums are putting their companies at risk.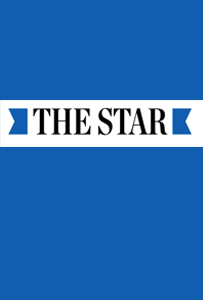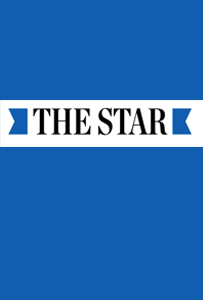 CUPE education workers file no-board report in talks with province, school boards
The union representing 55,000 education workers has filed a no-board report, making job action in the province's schools a possibility during the week of Sept. 23.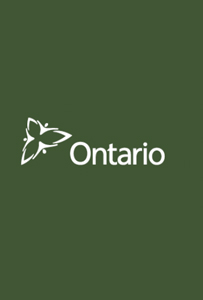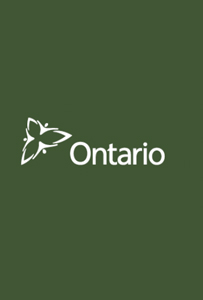 Minister Lecce Addresses CUPE Request for "No Board" Report
TORONTO — Today, Stephen Lecce, Minister of Education, issued the following statement in response to CUPE's request for a "no board" report…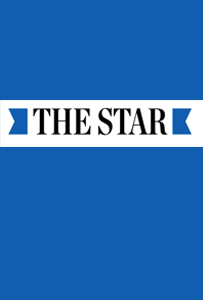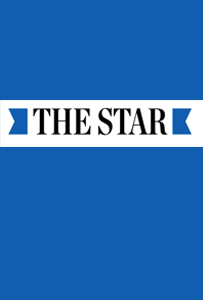 From ear wax treatment to sinus scans: medical procedures to be delisted or restricted for a savings of $83 million
Health services valued at $83 million — ranging from outdated fertility tests to unnecessary earwax removal…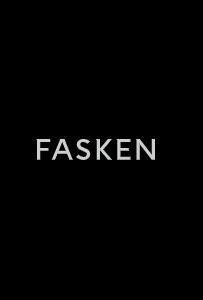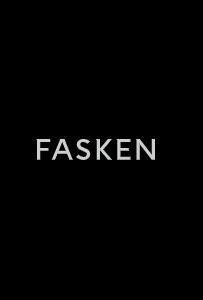 Labour, Employment and Human Rights Bulletin | HR Space
What's in a Tweet? Employer does not have to pay Settlement Funds After Grievor takes to Twitter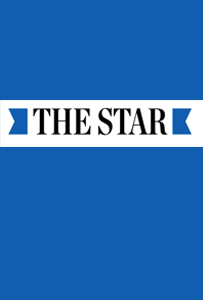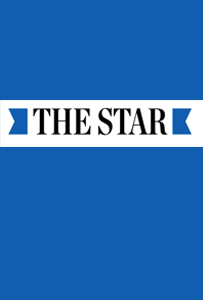 Ontarians pay their doctors $12 billion a year. So why can't they know where their taxpayer money is going?
No one really knows how much Ontario's medical professionals pay in work-related expenses — save for the taxman and individual physicians.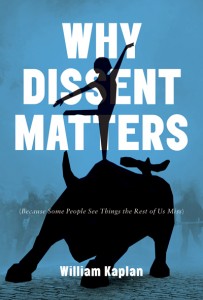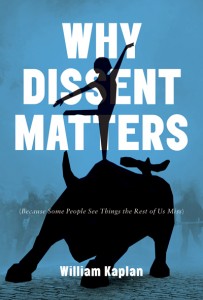 Shelf Life: Why Dissent Matters
In a period of time when truth is elusive and many are denied justice, Kaplan's book, Why Dissent Matters, invites us to consider the importance of the voices that raise alternatives.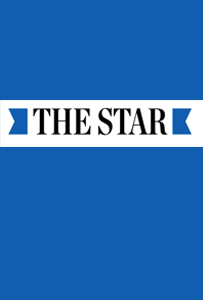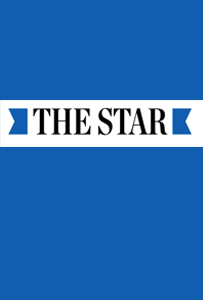 McMaster medical resident wins grievance over termination despite 'unethical' drunken sex with student
HAMILTON—A McMaster medical resident has won a grievance for wrongful termination against Hamilton's…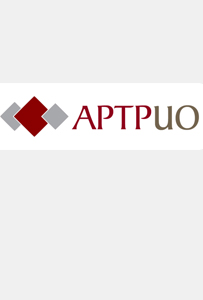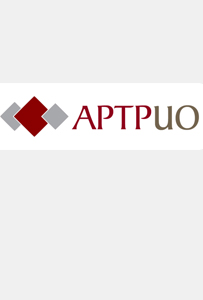 Successful conclusion to bargaining!
As you know, on January 28 of this year, all members of the Faculty of Law were included in the main convention of the Association. However, the employer wanted to negotiate some particularities specific to the Faculty of Law, including the salary catch-up.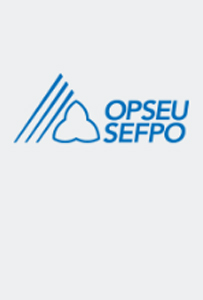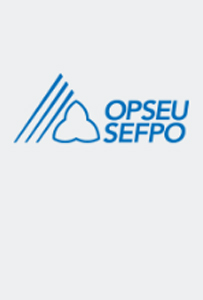 LockTalk 22: First corrections-only award has been issued
On March 30, Arbitrator Kaplan received final submissions from the union and the employer. On April 1, the team received the arbitrator's award.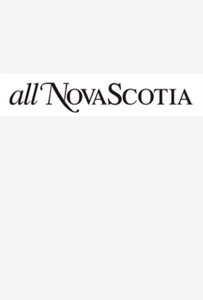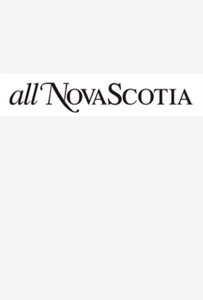 HERO OF HERALD STRIKE TACKLES NSCAD DISPUTE
The arbitrator who settled the Chronicle Herald's epic newsroom strike is now tasked with brokering peace at NSCAD University.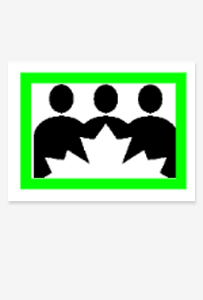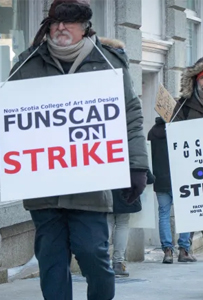 CIRA GTA CHAPTER INAUGURAL MEETING Wednesday, May 15, 2019
A Fireside Chat with Bill Kaplan – Interviewed by Angela Rae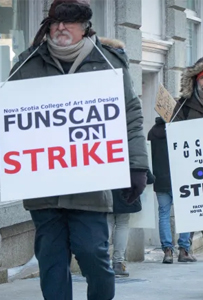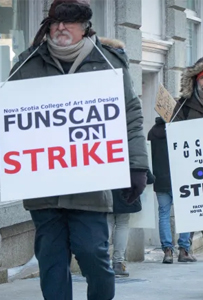 NSCAD strike comes to end, outstanding issues sent to mediator
Faculty at Halifax university has been without a contract since last June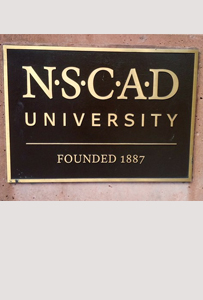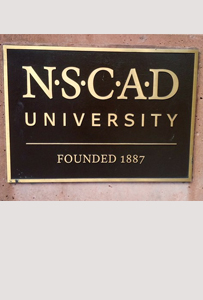 NSCAD strike to end at noon Tuesday
The strike at NSCAD University will come to an end at noon Tuesday. According to a news release sent by the school's communications department, classes will resume "as soon as possible."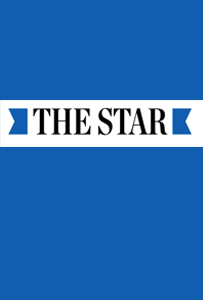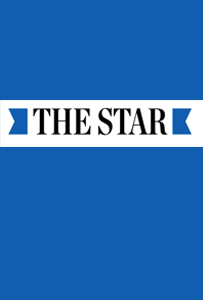 Doctors get new contract with province after 4-year battle
After a four-plus year battle, the provincial government and the Ontario Medical Association finally have a new fee contract — one that does not include a cap on how much doctors can be paid, but requires the elimination of $460-million worth of "inappropriate" medical services.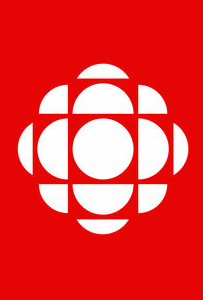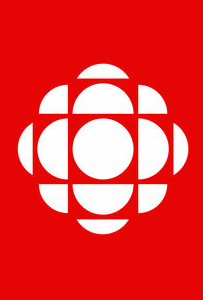 Ontario doctors awarded new 4-year contract in arbitrated settlement
Contract includes fee increases of an average of 1% over the contract, to March 31, 2021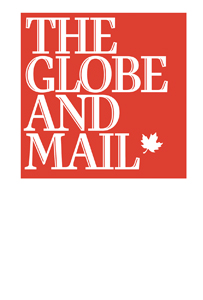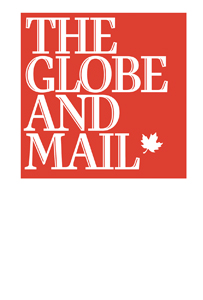 Ontario government reaches an arbitrated agreement with OMA
The Ontario government's long-running fight with physicians has been settled – for now, at least – with an arbitration decision that will see the total amount the province pays to doctors increase by at least 3.5 percent over four years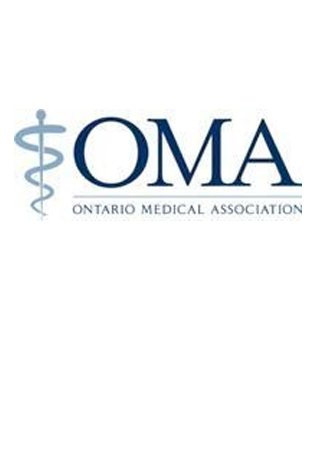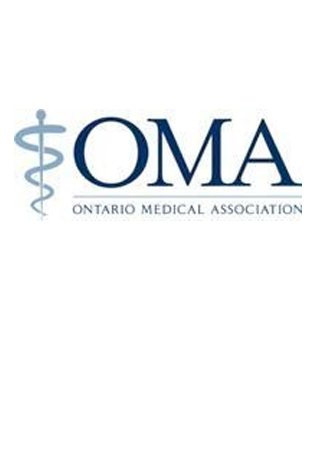 Kaplan Arbitration Panel Releases Decision on Compensation for Ontario Physicians
TORONTO, Feb. 19, 2019 /CNW/ – We welcome the arbitration panel's decision. This Binding Arbitration award brings a long and difficult period that began in 2015 under the Liberal government to an end and opens the door to a new, more positive relationship with the provincial government.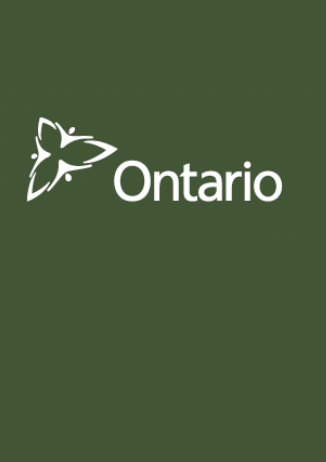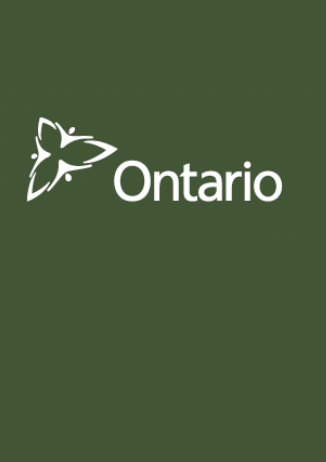 Statement From the Minister Of Health and Long-Term Care Regarding OMA Arbitration Award
Our Government for the People values the significant contribution of Ontario's doctors in providing safe, effective and quality care to people and families across the province. For the first time in years, we have a solid contract with Ontario's physicians.
Press Release: University Pension Plan (UPP) results
The University of Toronto Faculty Association (UTFA), the University of Guelph Faculty Association (UGFA), Queen's University Faculty Association (QUFA), United Steelworkers Local 1998, United Steelworkers Local 4120, and United Steelworkers Local 2010 announce that their members have voted overwhelmingly in favor of converting their existing single-university pension plans to the proposed multi-university University Pension Plan (UPP).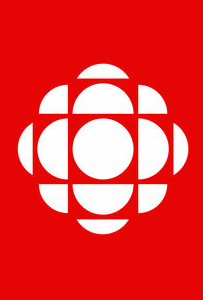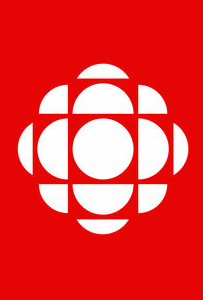 Accord de principe entre l'Université d'Ottawa et ses professeurs à temps partiel
L'Université d'Ottawa et ses professeurs à temps partiel ont conclu un accord de principe en vue d'une nouvelle convention collective.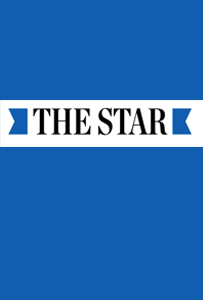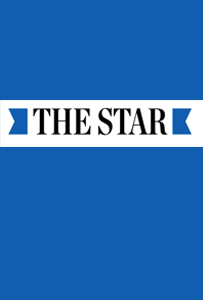 Arbitration can heal rift between Ontario's doctors and government
This past Sunday was the final day in seven months of arbitration hearings for the government and the Ontario Medical Association. An arbitration panel will provide a decision on the issues submitted by the two parties with a report expected late in the spring. The panel's decisions will be binding on the government and the doctors.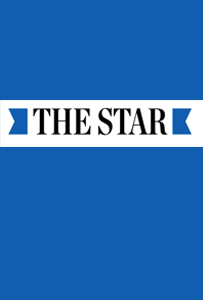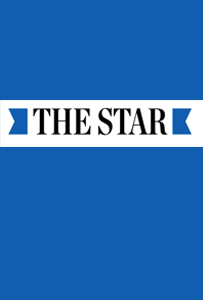 Ontario seeks to cut pay for family doctors, but MDs dispute claim they make too much for too little work
The provincial government wants to claw back how much it pays thousands of Ontario family doctors and force them to put in longer hours, arguing they are averaging $400,000-plus annually for what amounts to part-time work.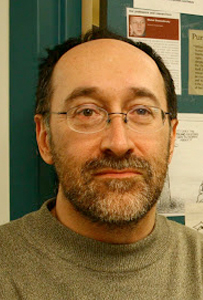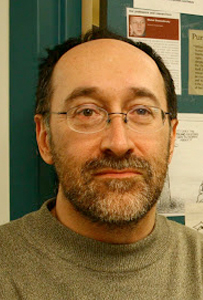 The matters in dispute between the University of Ottawa and professor Denis Rancourt have been amicably resolved
I'm happy to report that all the matters in dispute between the University of Ottawa and me have been amicably resolved, through voluntary mediation that occurred on January 16, 2019, with the help of expert mediator William Kaplan.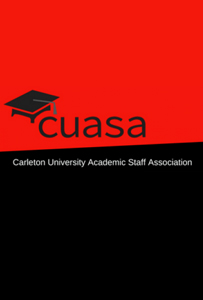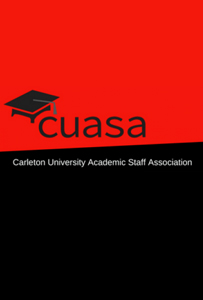 INSTRUCTOR WORKLOADS SHOULD BE RETROACTIVELY APPLIED ACCORDING TO ARBITRATOR KAPLAN
Instructor Workloads Should Be Retroactively Applied According to Arbitrator Kaplan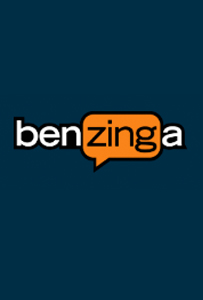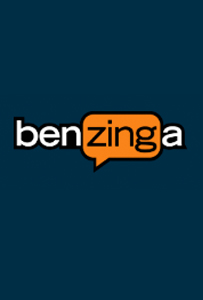 WestJet, Swoop and ALPA receive arbitrator's award on first collective agreement for pilots
CALGARY, Dec. 21, 2018 /CNW/ – WestJet today said that it has received the award of the arbitrator, Mr. William Kaplan, in the interest arbitration between WestJet, Swoop and the Air Line Pilots Association (ALPA).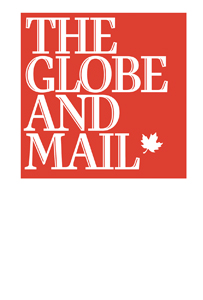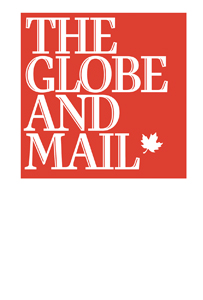 Province, Ontario doctors to return to the arbitration table
The Ontario government will return to arbitration with the province's physicians – a twist that comes days after the province announced its intention to pull out of proceedings.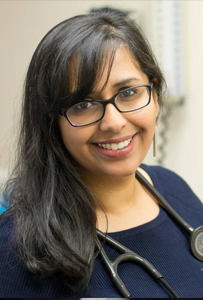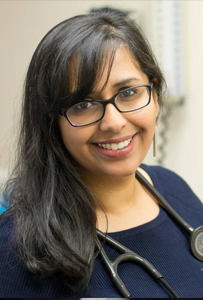 Ford government to return to arbitration with Ontario doctors
The Ford government has backed down on its decision to withdraw from binding arbitration with the province's doctors.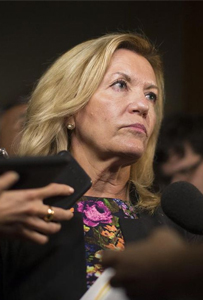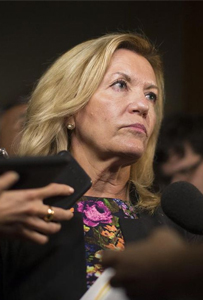 Schism within government on how to deal with the Ontario Medical Association puts premier and health minister at odds
The Ford government has not only angered doctors by pulling the plug on arbitration with the Ontario Medical Association, but now one of its MPPs has gone public in denouncing the move as well.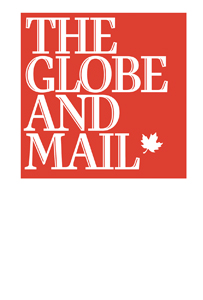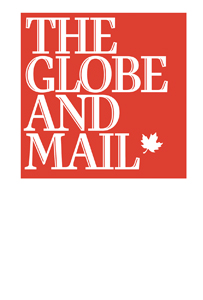 OMA 'considering all options' after Ontario government pulls out of arbitration process
The Ontario Medical Association (OMA) is warning that "all options are on the table," including job action, after the provincial government pulled out of an arbitration process that was supposed to settle a protracted fee dispute with physicians.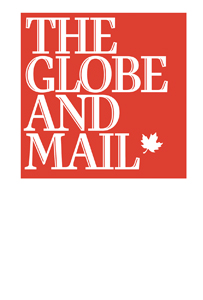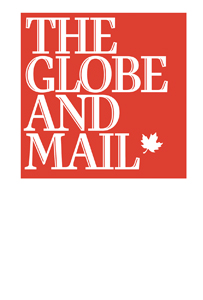 Doug Ford moves to cancel arbitration hearings with Ontario's physicians
The Ontario government is cancelling arbitration proceedings with the province's physicians, a move that the Ontario Medical Association is denouncing as "unprecedented" and "an affront to the rule of law."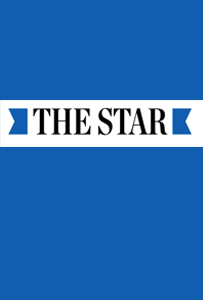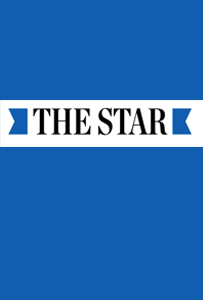 Province pulls out of arbitration with Ontario Medical Association
The provincial government has pulled the plug on arbitration with the Ontario Medical Association, stating it has lost confidence in the organization's ability to represent its members after some high-paid specialists voted to break away.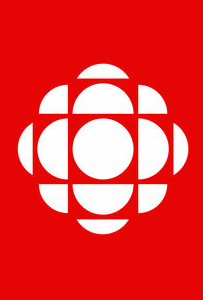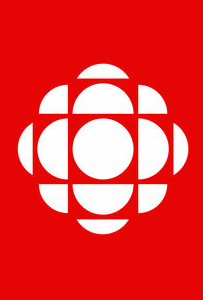 Last 2 contracts reached for N.S. health workers, ending complex negotiations
All 4 bargaining units employed by NSHA, IWK now have collective agreements in place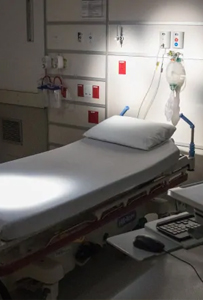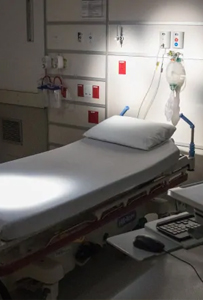 New deal will help nurses move around N.S. without losing seniority: union
Collective agreement awarded for 7,500 acute care nurses with Nova Scotia Health Authority, IWK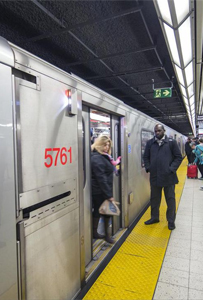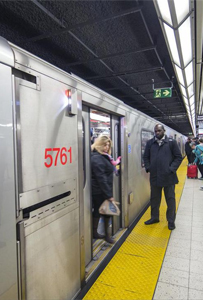 TTC blocked from contracting out transit operations as arbitrator ends contract dispute
A provincial arbitrator has awarded the TTC's largest union a new three-year contract in a decision that blocked the transit agency from stripping job-security protections from the collective agreement.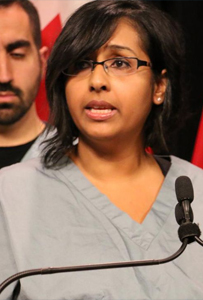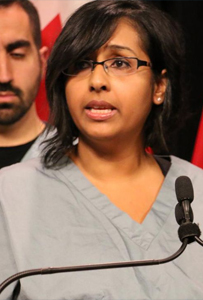 OMA to tackle thorny issue of pay gaps between medical specialties
The four-year-old contract dispute between the Ontario Medical Association and the provincial government has reached a critical juncture.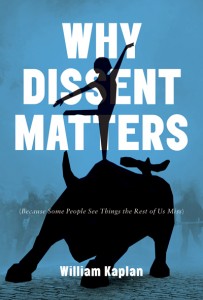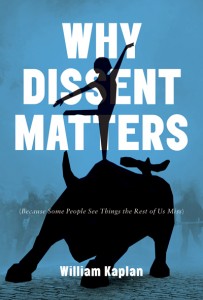 Book review / Why dissent matters: Because some people see things the rest of us miss
Robert Latimer was guilty. But that's only partly why a jury convicted him of murdering his 12-year-old daughter Tracy, in 1993…
Collective agreement awarded for administrative professional bargaining unit
HALIFAX, Sept. 20, 2018 /CNW/ – On September 18, 2018, mediator/arbitrator William Kaplan issued an award that establishes a collective agreement for more than 3,000 employees in the Health Administrative Professional Bargaining Unit at the NSHA and the IWK.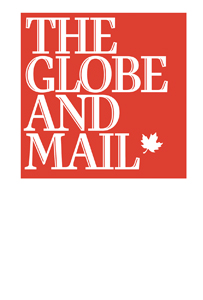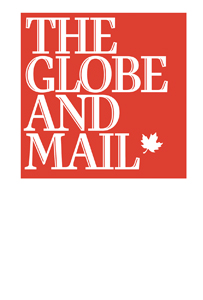 Toronto hospitals can't force unvaccinated nurses to wear masks, ruling says
Nine Toronto-area hospitals have to scrap their policies forcing unvaccinated nurses to wear surgical masks, a labour arbitrator has ruled in a binding decision that concluded the hospitals couldn't provide scientific evidence to back up the practice.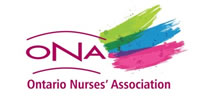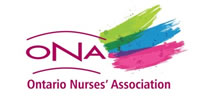 ONA Wins Second Decision on "Unreasonable and Illogical" Vaccinate or Mask Influenza Policies
The Ontario Nurses' Association (ONA) has won a second decision on the controversial vaccinate or mask (VOM) policy, striking down the policy in effect at St. Michael's Hospital and several other hospitals that form the Toronto Academic Health Science Network (TAHSN).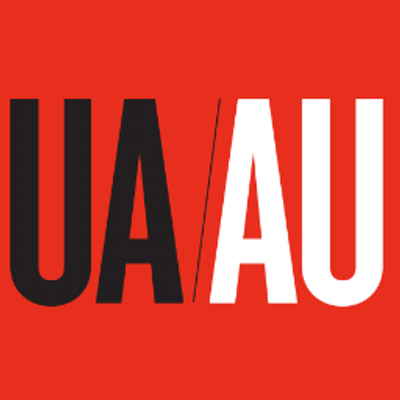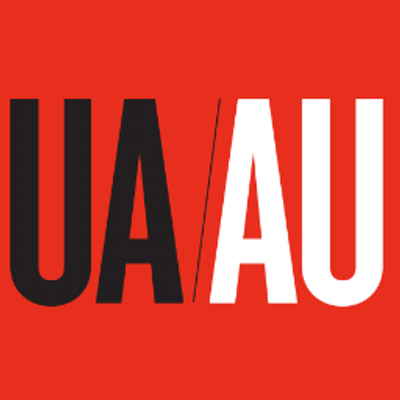 Arbitration decision on student evaluations of teaching applauded by faculty
Such evaluations can't be used for tenure and promotion decisions, arbitrator rules in case involving Ryerson University.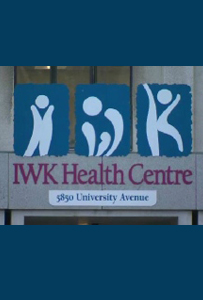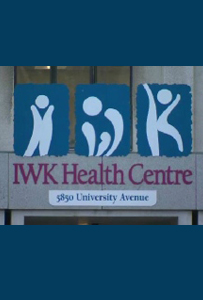 New Nova Scotia health care deal includes increase in shift premiums
HALIFAX — A mediator-arbitrator has wrapped up a new collective agreement by awarding increased shift premiums for 6,500 employees in the health care bargaining unit at the Nova Scotia Health Authority and IWK Children's Hospital.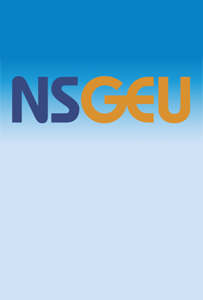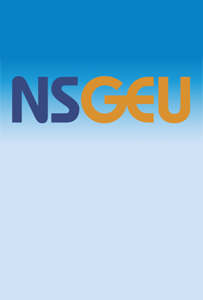 Health Care Workers Awarded Increase in Shift and Weekend Premiums
Today, Aug. 15, Mediator / Arbitrator William Kaplan awarded union members in the Health Care Bargaining Unit an increase in shift and weekend premiums.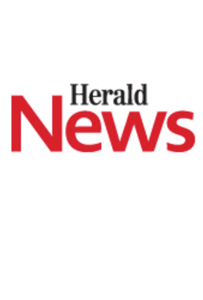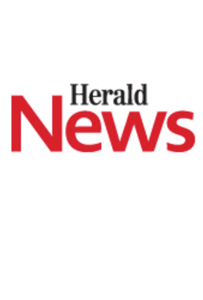 Highway workers reach deal
An arbitration board, chaired by William Kaplan, reached a decision Tuesday and finalized a contract between the province and CUPE Local 1867, Nova Scotia Highway Workers Union.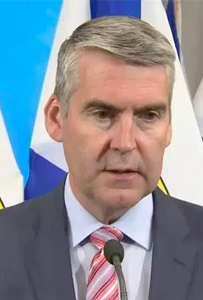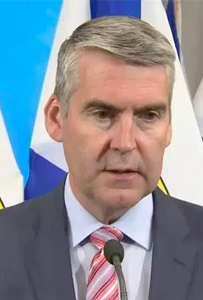 McNeil satisfied with agreement for N.S. health care workers
An arbitrated agreement that has resulted in a new collective agreement for 6,500 employees in the health care bargaining unit at the Nova Scotia Health Authority and IWK Children's Hospital has the endorsement of Premier Stephen McNeil.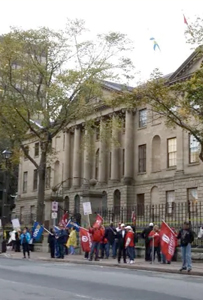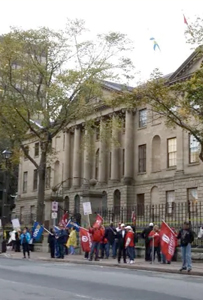 NSGEU president says the process would still be dragging if it weren't for the spring strike vote
A mediator-arbitrator has forged a new provincewide collective agreement for more 6,000 health-care workers in Nova Scotia after a nearly two-year contract dispute with province's health authority and the IWK Health Centre.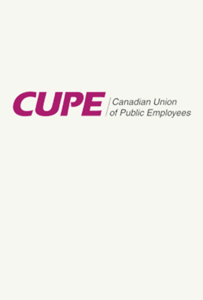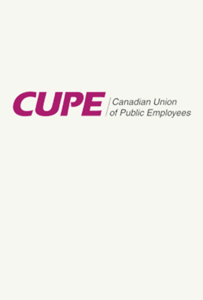 Collective agreement awarded for health care bargaining unit in Nova Scotia
Today, mediator-arbitrator William Kaplan issued an award which establishes a collective agreement for more than 6,000 employees in the Health Care Bargaining Unit at the Nova Scotia Health Authority and IWK Health Centre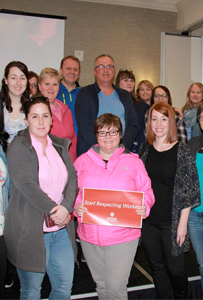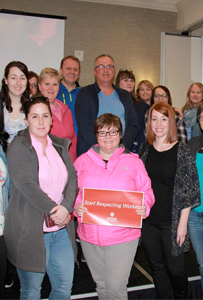 Mediator/Arbitrator's Award Issued
An award has been issued by Mediator / Arbitrator William Kaplan which concludes a collective agreement for more than 6,000 employees in the Health Care Bargaining Unit at the NSHA and the IWK Children's hospital.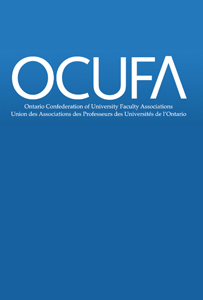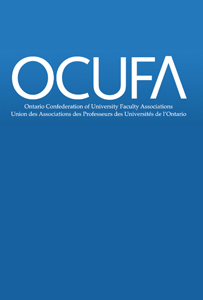 Significant arbitration decision on use of student questionnaires for teaching evaluation
A recent arbitration award between the Ryerson Faculty Association and Ryerson University has established an important precedent for faculty associations, and lends support to others who have been arguing that student questionnaires are deeply problematic instruments for the purpose of evaluating faculty members' teaching effectiveness.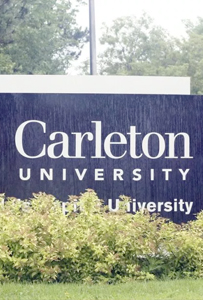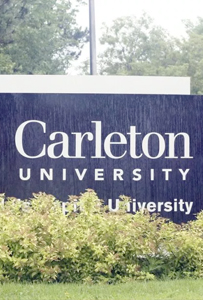 Ratification vote to be scheduled as Carleton University, professors reach tentative accord
Carleton University and CUASA, the association representing more than 900 professors, instructors and librarians, reached a tentative collective agreement on Sunday night.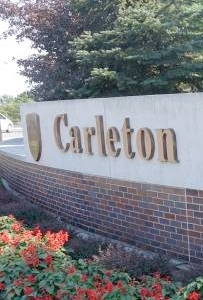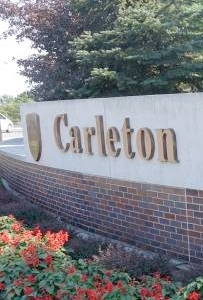 Faculty union, Carleton University reach tentative agreement
Union voted in favour of strike action in early May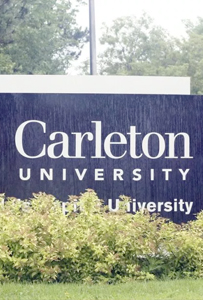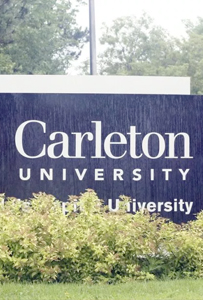 Carleton University, professors reach tentative deal
Carleton University and CUASA, the association representing more than 900 professors, instructors and librarians, reached a tentative collective agreement on Sunday night.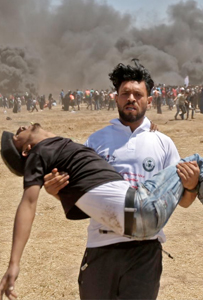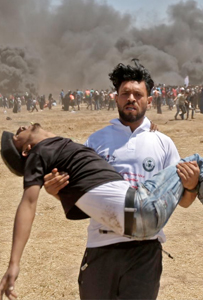 In Gaza, the world must step in
The massacre of Palestinian protesters this week by Israeli soldiers was appalling, but we shouldn't have been surprised. And we should expect the suffering will only get worse.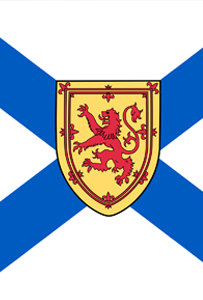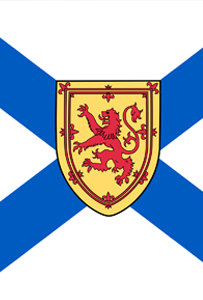 Unions approve process to help resolve issues in Nova Scotia health bargaining
Unions ratify process for health bargaining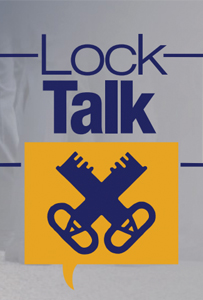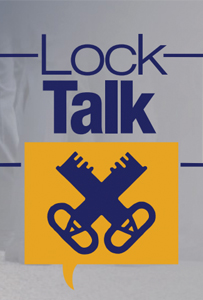 Mediator-Arbitrator appointed
As a follow-up from our LockTalk 17, the team spent this past week at OPSEU Head Office preparing the necessary documents as we move closer to mediation/arbitration.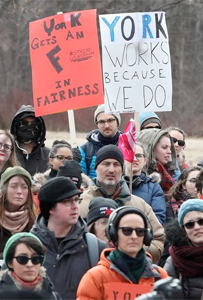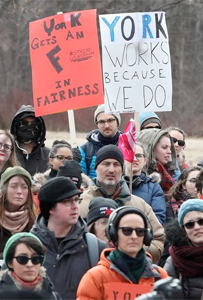 York University students take priority over politics
'With teaching staff walking the picket line for the fifth time in two decades, it's increasingly looking like the university where there is no guarantee of an on-time degree, no matter how hard students work.'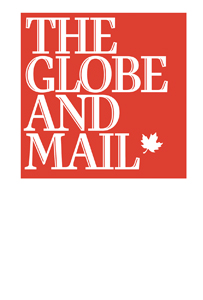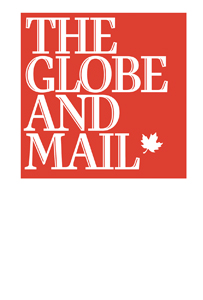 York University strike continues as instructors' union rejects labour investigator's report
York University's two-month-old strike shows no sign of ending.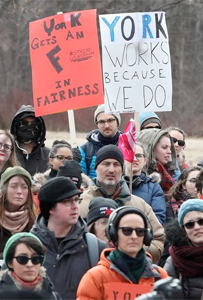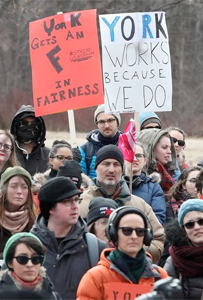 Arbitration is the only answer to 'clash' in York U strike, says labour report
The deadlock between York University and its striking academic workers over job security leaves no hope for a negotiated deal between the two sides, says a report ordered by the minister of labour.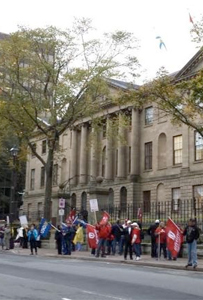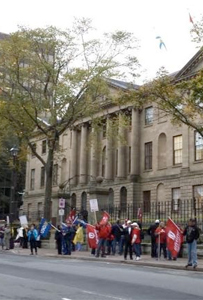 Health-care unions reach tentative proposal with IWK, health authority
In a surprise move, the council of Nova Scotia health-care unions is recommending its members agree to a new process to try to resolve the protracted contract dispute with the province's health authority and the IWK Health Centre.
Labour minister appoints 'investigator' to look into York University strike
With no end in sight to the six-week-old strike, the province is sending in an "industrial investigator" to get to the bottom of the strife.
Ontario Appoints Expert to Investigate Six-Week Strike
Industrial Inquiry Commission Will Look at Key Issues in York University Dispute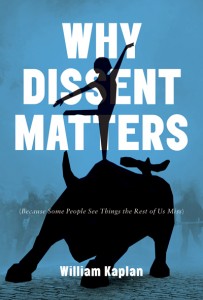 Listen To The Voice Of Dissent
Even If You Ultimately Don't Follow It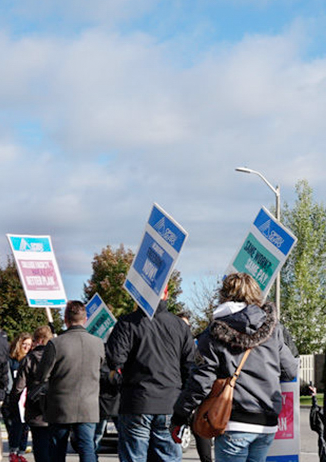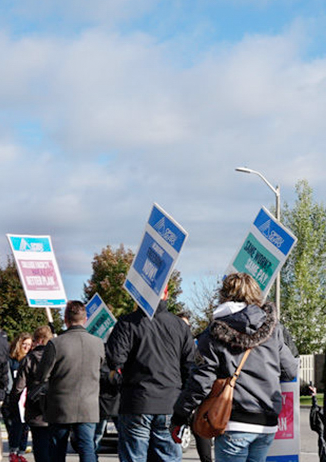 OPSEU, CEC claim success with arbitration agreement following college strike
Agreement settles wage increase, academic freedom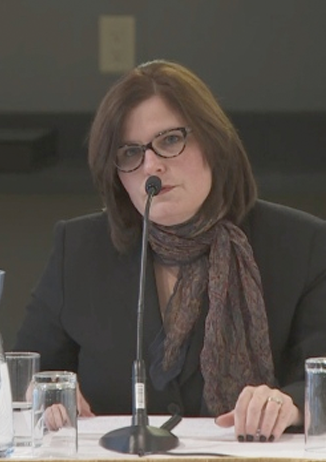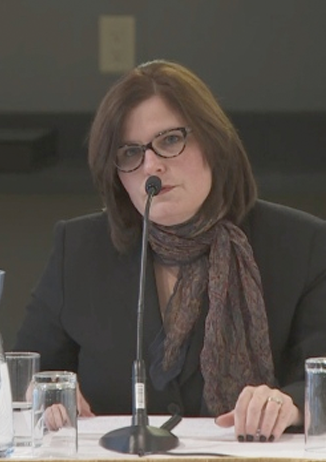 'IF I WAS THEM I'D SAY I WON TOO': BOTH SIDES CLAIM SUCCESS AFTER COLLEGE ARBITRATION RESULTS ANNOUNCED
Faculty entered binding mediation-arbitration process after province passed back-to-work legislation.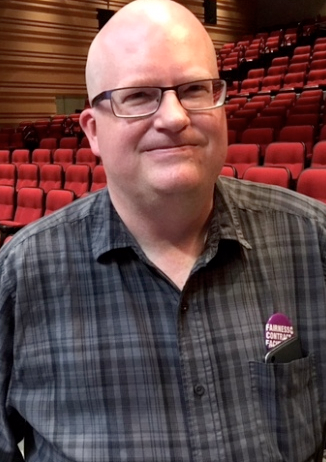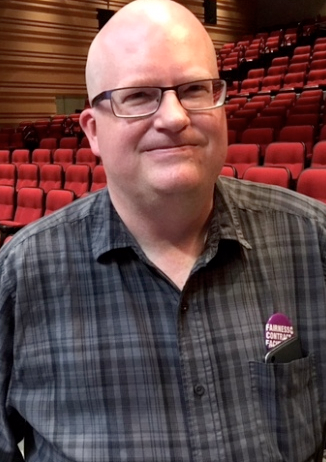 BOTH SIDES PRAISE ARBITRATOR RULING IN COLLEGE FACULTY LABOUR DISPUTE
A local union representative and the body that represents Ontario's public colleges are praising an arbitrator's ruling today that addresses outstanding issues of a labour dispute that lasted five weeks and closed classrooms for half a million Ontario students.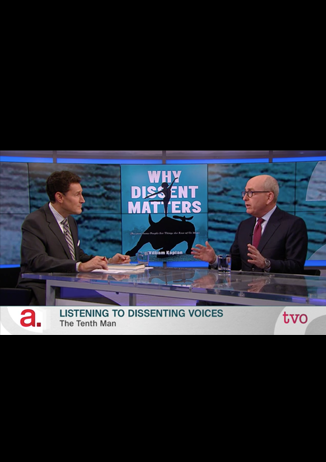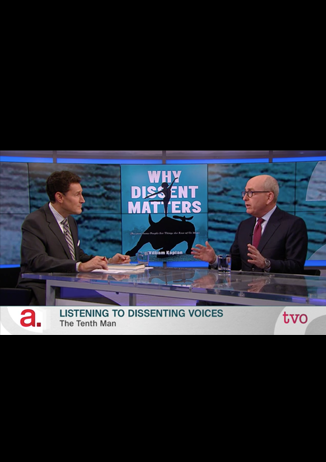 LISTENING TO DISSENTING VOICES
Lawyer and author William Kaplan argues that people need to listen more often to unconventional voices rather than relying on conventional wisdom. He joins The Agenda to discuss his latest book, "Why Dissent Matters: Because Some People See Things the Rest of Us Miss."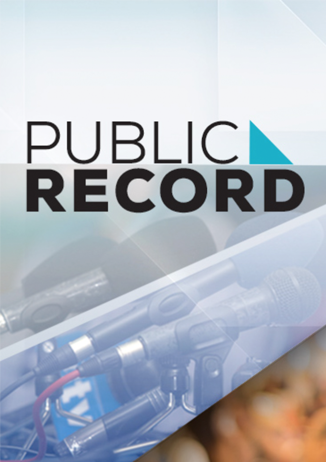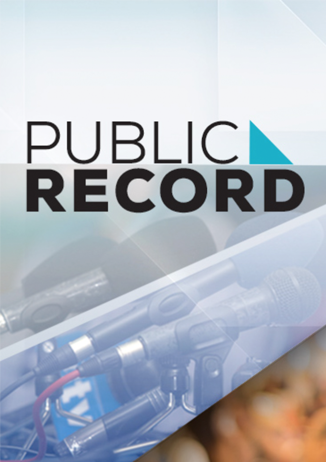 WHY DISSENT MATTERS WITH WILLIAM KAPLAN AND BOB RAE
Former Ontario premier and interim Liberal leader Bob Rae moderates a discussion with author William Kaplan on the latter's wide-ranging work of dissent and dissenters "Why Dissent Matters".
DISSENT MAKES FOR GOOD DECISIONS
"If there are 10 people in a room and nine agree, the role of the 10th is to disagree and point out the flaws in whatever decision the group has reached."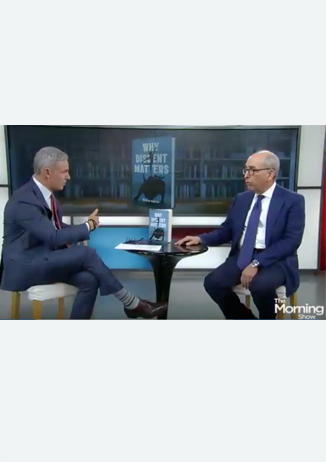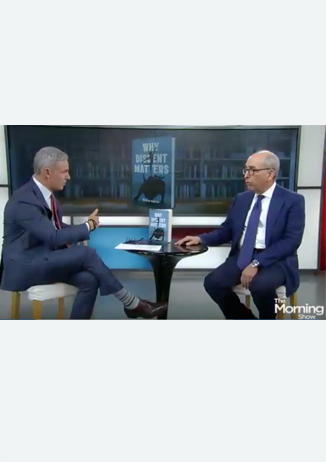 Author and lawyer William Kaplan talks why dissent matters in his new book
Watch William Kaplan dicuss his latest book on Global News' The Morning Show.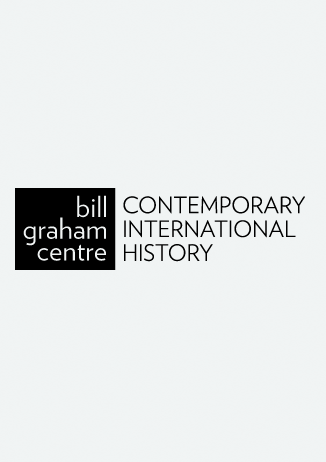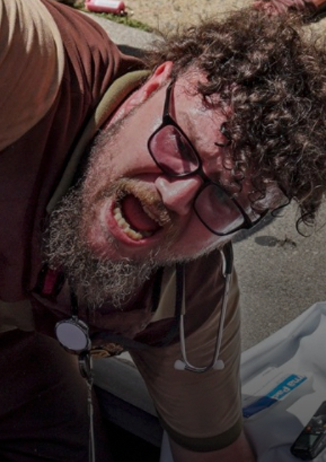 Why Dissent Matters with William Kaplan
October 4, 5-7 pm, we launch William Kaplan's Why Dissent Matters, another in our Books that Matter series, at the library, Munk School of Global Affairs, 315 Bloor Street West. Books available for purchase. Registration information available soon.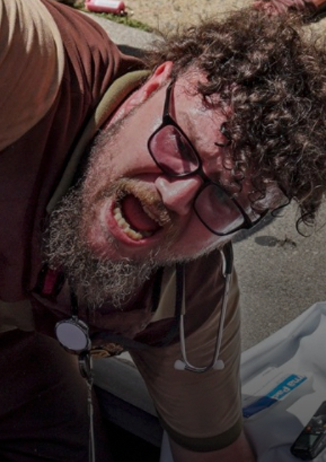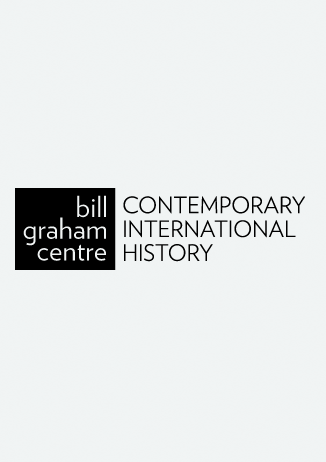 Those who say no: Dissent and democracy in the Trump era
For many non-Americans, the seeming failure of that country's system of political checks and balances is one of the most disturbing aspects of Donald Trump's presidency.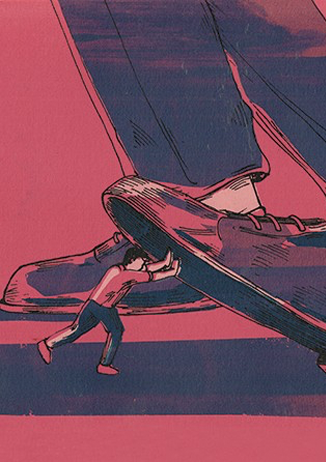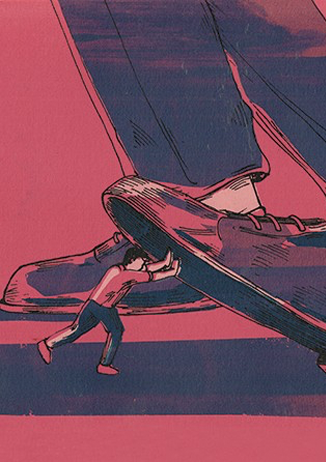 The New Dissent
In an age of free speech battles and #fakenews, what exactly counts as dissent?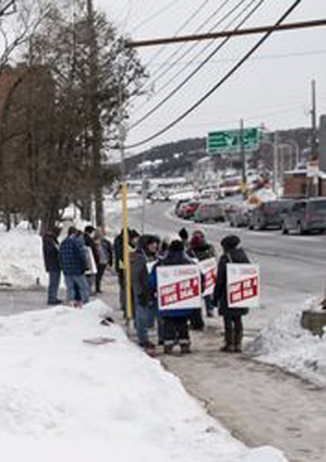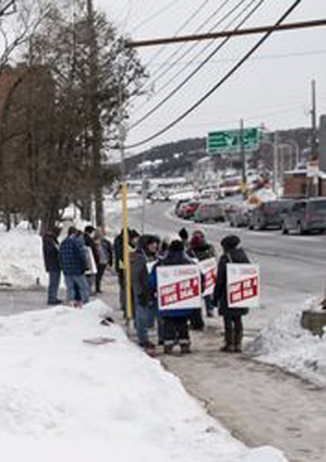 After 18 months, Halifax Chronicle Herald and striking employees reach tentative deal
The Halifax Chronicle Herald and the union representing the paper's employees have reached a tentative agreement weeks after the provincial government intervened in the bitter 18-month-old labour dispute.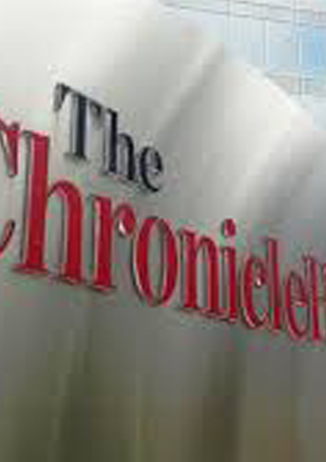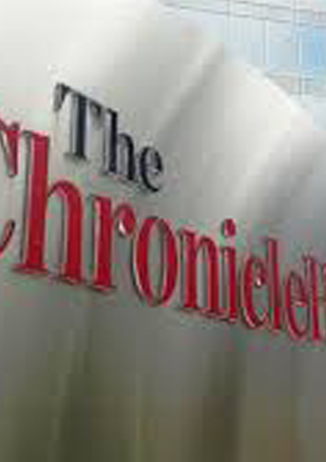 Halifax Chronicle-Herald, union reach tentative agreement to end strike
Newspaper staff first walked off the job 18 months ago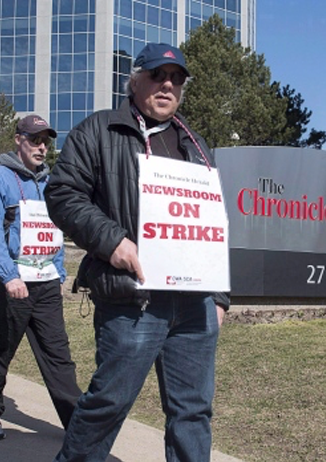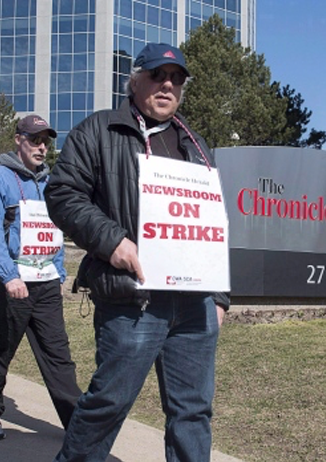 Tentative deal reached between Chronicle Herald, striking employees
Saltwire, Halifax Typographical Union say deal reached to end 18-month strike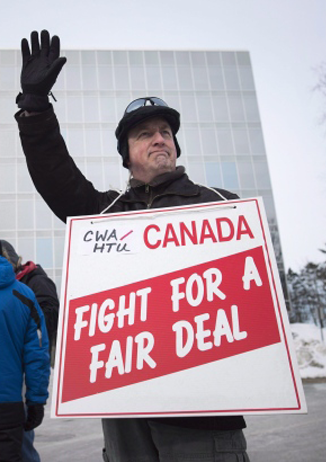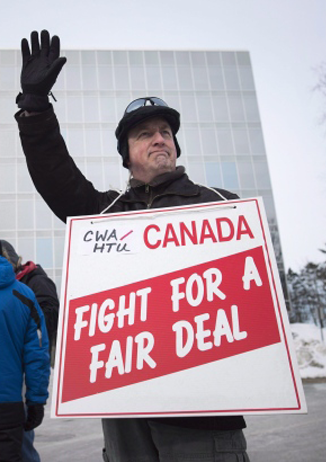 Seeking common ground: Mediation in months-long Chronicle Herald strike starts tomorrow
Nova Scotia appointed mediator to work with Herald and striking journalists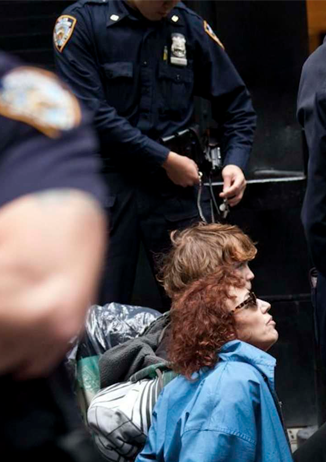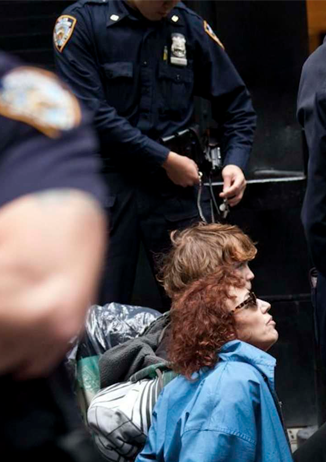 Speaking out
Voices of dissent crucial to social shifts, author argues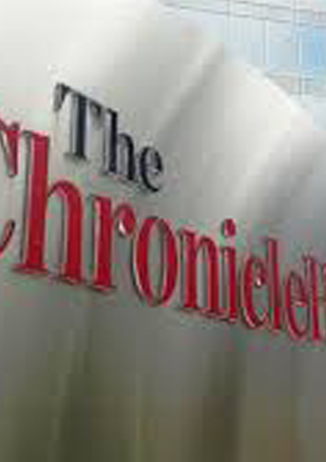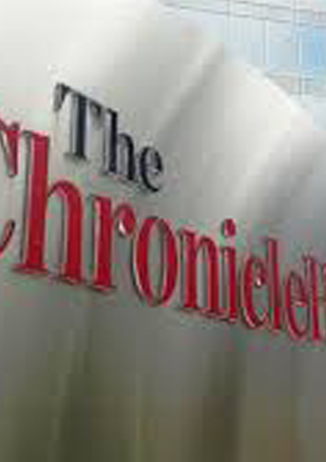 Inquiry set for Herald strike
The provincial government will launch an industrial inquiry commission in August in hopes of ending a prolonged labour dispute between The Chronicle Herald and the Halifax Typographical Union.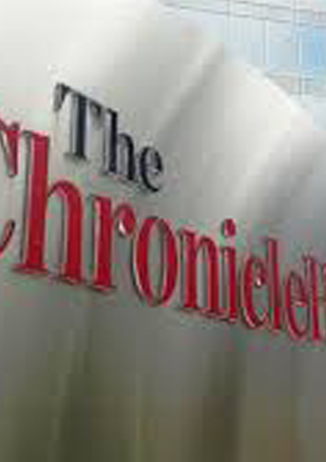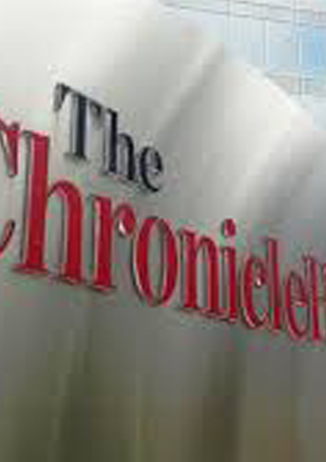 Nova Scotia government to mediate 18-month labour dispute at Halifax Chronicle-Herald
Nova Scotia's government is stepping in to try to put an end to an acrimonious 18-month labour dispute at Atlantic Canada's oldest and largest independently owned newspaper.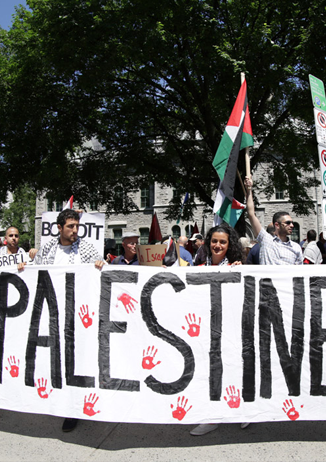 Conrad Black: Palestinian terror and Israel boycotts aren't a form of 'dissent.' They're just evil and stupid
A boycott of Israel is an evil and stupid enterprise, and those who promote it, such as the United Church of Canada and William Kaplan, should be ashamed of themselves, and eventually will be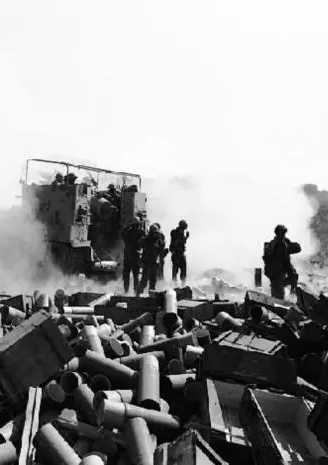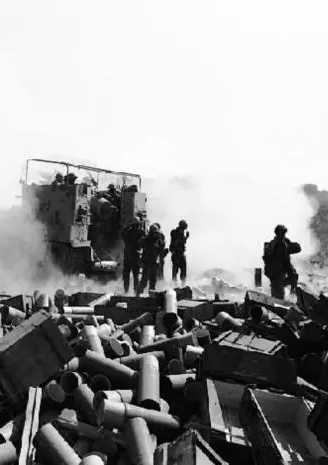 Robert Fulford: Listen to dissenters.
Their views can be messy and inconvenient, but they sometimes change the world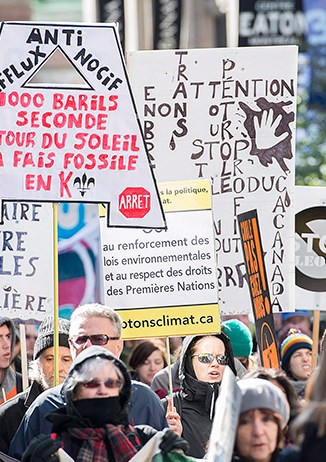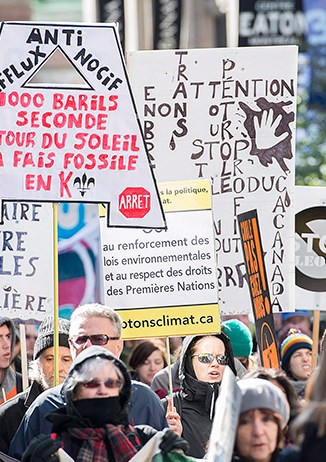 Why we need dissenters as badly as ever
Lawyer and journalist William Kaplan talks about the cost of ignoring them, why he's warmed to them and why Donald Trump is a lousy dissenter.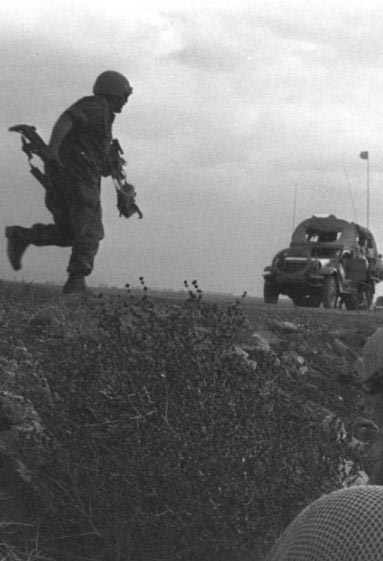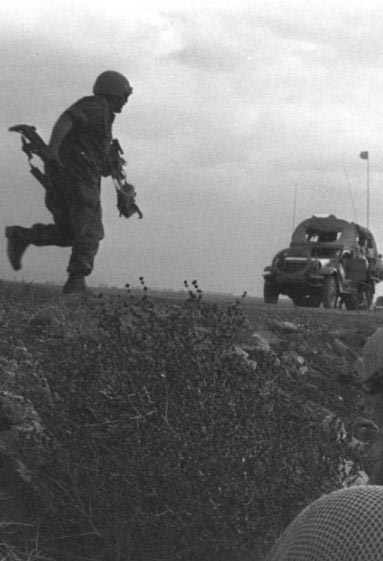 How Israeli intelligence failures led to a 'devil's advocate' role
Israel's inability to perceive enemies' plans before 1973 Yom Kippur War led to creation of the Tenth Man, a way to ensure contrary assessments at least get a hearing.
This is Dr. Frances Kelsey's story
The year was 1960. A new West German wonder drug, thalidomide, was about to hit the U.S. market. Just one thing stood in its way: A Canadian-born doctor, Frances Kelsey, whose work ultimately spared thousands of American lives and preventing much needless suffering. This excerpt, from the upcoming book Why Dissent Matters by William Kaplan, tells the story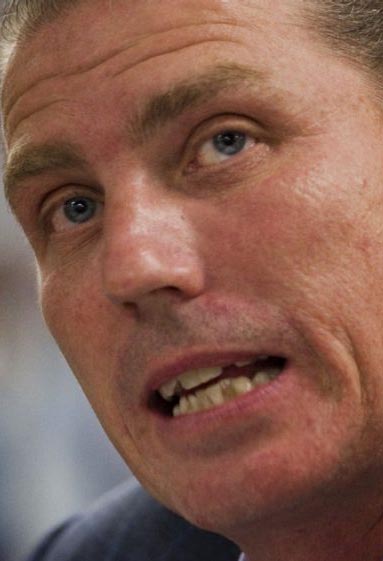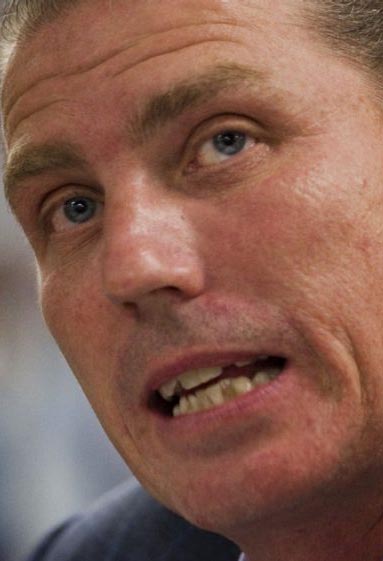 Two sides in TTC union fight agree to mediation after Bob Kinnear tries to get rival sent to jail
Amalgamated Transit Union Local 113 president had filed a motion seeking to find labour rival in contempt of court.
NOW AVAILABLE
Why Dissent Matters (Because Some People See Things the Rest of Us Miss)
A wide-ranging and provocative work on controversial subjects, Why Dissent Matters tells a story of dissent and dissenters – people who have been attacked, bullied, ostracized, jailed, and, sometimes when it is all over, celebrated.
New tentative agreements reached between Canada Post and CUPW
Canada Post and the Canadian Union of Postal Workers (CUPW) have successfully reached new tentative agreements.
Labour Minister appoints author as mediator for Canada Post dispute
With the clock ticking toward a potential work stoppage at Canada Post, lawyer and author William Kaplan was appointed Friday to seek an end to the months-long labour dispute at the Crown agency.