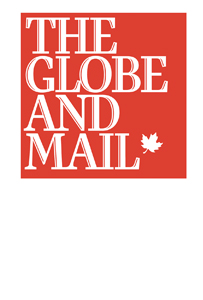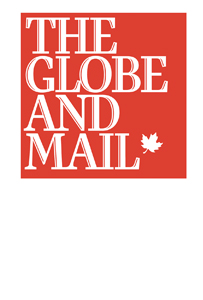 OMA 'considering all options' after Ontario government pulls out of arbitration process
The Ontario Medical Association (OMA) is warning that "all options are on the table," including job action, after the provincial government pulled out of an arbitration process that was supposed to settle a protracted fee dispute with physicians.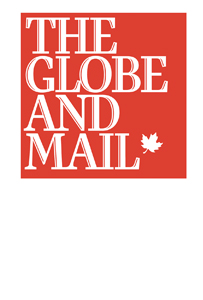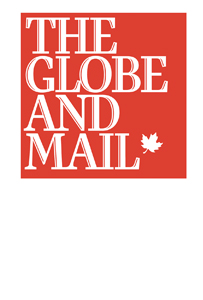 Doug Ford moves to cancel arbitration hearings with Ontario's physicians
The Ontario government is cancelling arbitration proceedings with the province's physicians, a move that the Ontario Medical Association is denouncing as "unprecedented" and "an affront to the rule of law."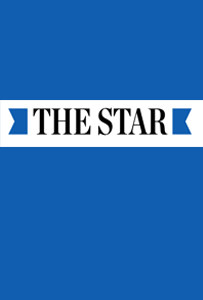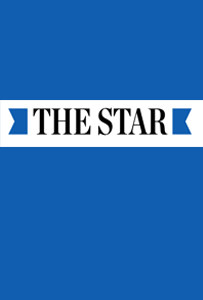 Province pulls out of arbitration with Ontario Medical Association
The provincial government has pulled the plug on arbitration with the Ontario Medical Association, stating it has lost confidence in the organization's ability to represent its members after some high-paid specialists voted to break away.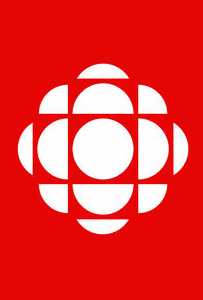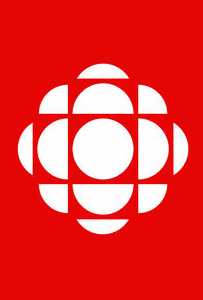 Last 2 contracts reached for N.S. health workers, ending complex negotiations
All 4 bargaining units employed by NSHA, IWK now have collective agreements in place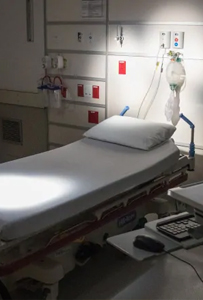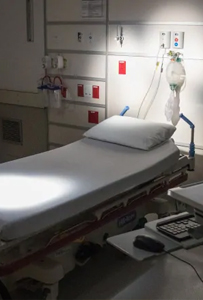 New deal will help nurses move around N.S. without losing seniority: union
Collective agreement awarded for 7,500 acute care nurses with Nova Scotia Health Authority, IWK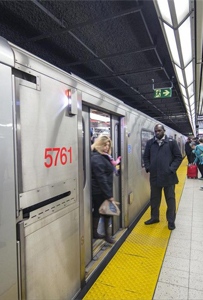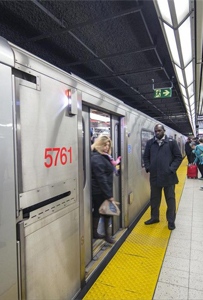 TTC blocked from contracting out transit operations as arbitrator ends contract dispute
A provincial arbitrator has awarded the TTC's largest union a new three-year contract in a decision that blocked the transit agency from stripping job-security protections from the collective agreement.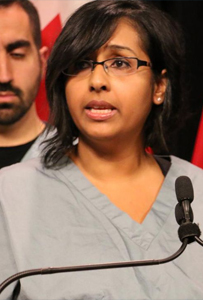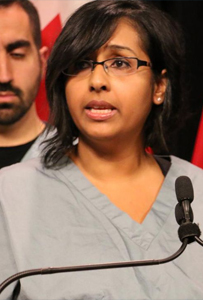 OMA to tackle thorny issue of pay gaps between medical specialties
The four-year-old contract dispute between the Ontario Medical Association and the provincial government has reached a critical juncture.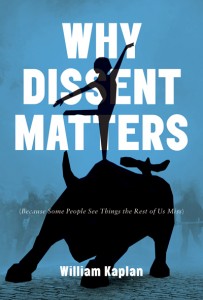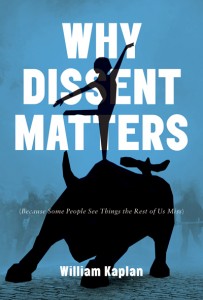 Book review / Why dissent matters: Because some people see things the rest of us miss
Robert Latimer was guilty. But that's only partly why a jury convicted him of murdering his 12-year-old daughter Tracy, in 1993…
Collective agreement awarded for administrative professional bargaining unit
HALIFAX, Sept. 20, 2018 /CNW/ – On September 18, 2018, mediator/arbitrator William Kaplan issued an award that establishes a collective agreement for more than 3,000 employees in the Health Administrative Professional Bargaining Unit at the NSHA and the IWK.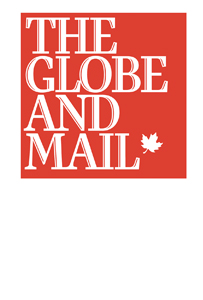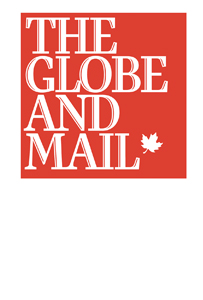 Toronto hospitals can't force unvaccinated nurses to wear masks, ruling says
Nine Toronto-area hospitals have to scrap their policies forcing unvaccinated nurses to wear surgical masks, a labour arbitrator has ruled in a binding decision that concluded the hospitals couldn't provide scientific evidence to back up the practice.
ONA Wins Second Decision on "Unreasonable and Illogical" Vaccinate or Mask Influenza Policies
The Ontario Nurses' Association (ONA) has won a second decision on the controversial vaccinate or mask (VOM) policy, striking down the policy in effect at St. Michael's Hospital and several other hospitals that form the Toronto Academic Health Science Network (TAHSN).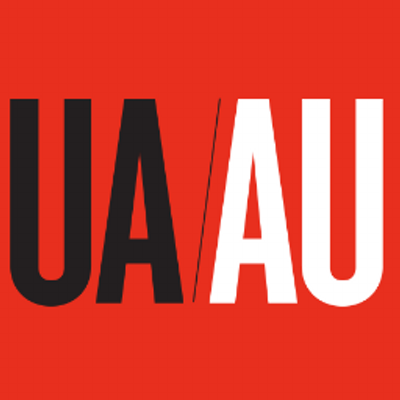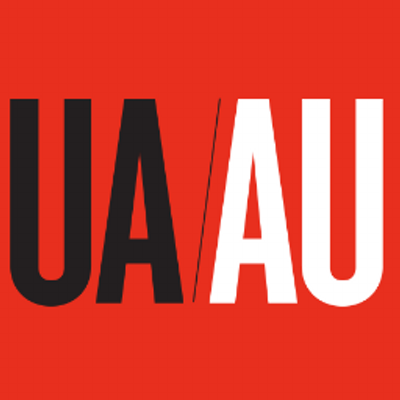 Arbitration decision on student evaluations of teaching applauded by faculty
Such evaluations can't be used for tenure and promotion decisions, arbitrator rules in case involving Ryerson University.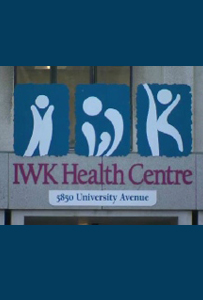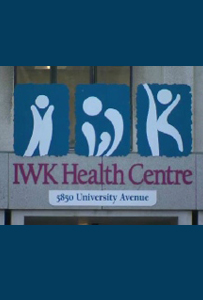 New Nova Scotia health care deal includes increase in shift premiums
HALIFAX — A mediator-arbitrator has wrapped up a new collective agreement by awarding increased shift premiums for 6,500 employees in the health care bargaining unit at the Nova Scotia Health Authority and IWK Children's Hospital.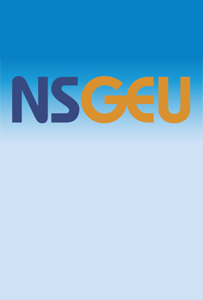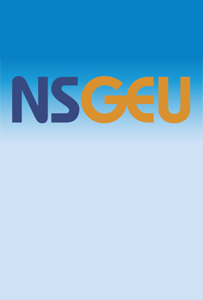 Health Care Workers Awarded Increase in Shift and Weekend Premiums
Today, Aug. 15, Mediator / Arbitrator William Kaplan awarded union members in the Health Care Bargaining Unit an increase in shift and weekend premiums.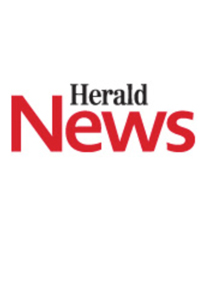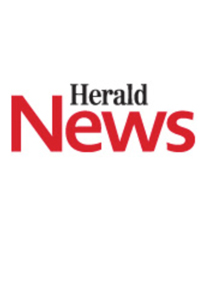 Highway workers reach deal
An arbitration board, chaired by William Kaplan, reached a decision Tuesday and finalized a contract between the province and CUPE Local 1867, Nova Scotia Highway Workers Union.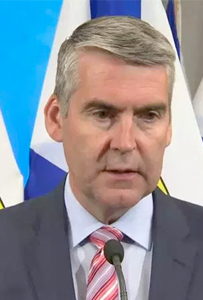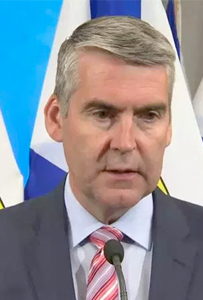 McNeil satisfied with agreement for N.S. health care workers
An arbitrated agreement that has resulted in a new collective agreement for 6,500 employees in the health care bargaining unit at the Nova Scotia Health Authority and IWK Children's Hospital has the endorsement of Premier Stephen McNeil.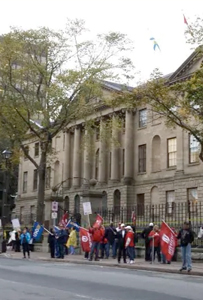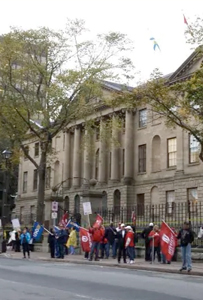 NSGEU president says the process would still be dragging if it weren't for the spring strike vote
A mediator-arbitrator has forged a new provincewide collective agreement for more 6,000 health-care workers in Nova Scotia after a nearly two-year contract dispute with province's health authority and the IWK Health Centre.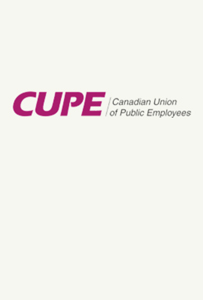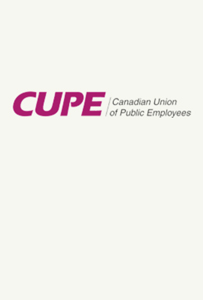 Collective agreement awarded for health care bargaining unit in Nova Scotia
Today, mediator-arbitrator William Kaplan issued an award which establishes a collective agreement for more than 6,000 employees in the Health Care Bargaining Unit at the Nova Scotia Health Authority and IWK Health Centre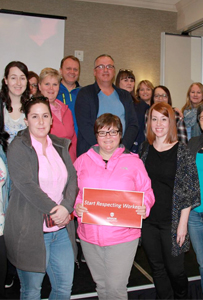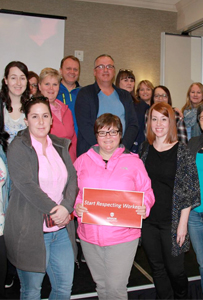 Mediator/Arbitrator's Award Issued
An award has been issued by Mediator / Arbitrator William Kaplan which concludes a collective agreement for more than 6,000 employees in the Health Care Bargaining Unit at the NSHA and the IWK Children's hospital.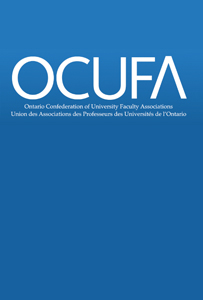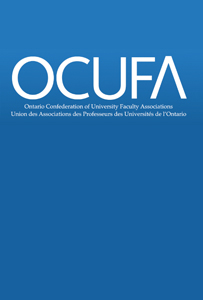 Significant arbitration decision on use of student questionnaires for teaching evaluation
A recent arbitration award between the Ryerson Faculty Association and Ryerson University has established an important precedent for faculty associations, and lends support to others who have been arguing that student questionnaires are deeply problematic instruments for the purpose of evaluating faculty members' teaching effectiveness.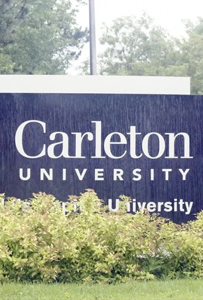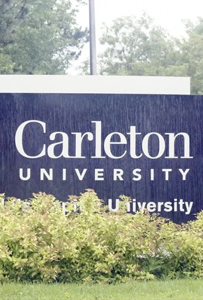 Ratification vote to be scheduled as Carleton University, professors reach tentative accord
Carleton University and CUASA, the association representing more than 900 professors, instructors and librarians, reached a tentative collective agreement on Sunday night.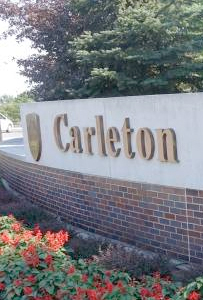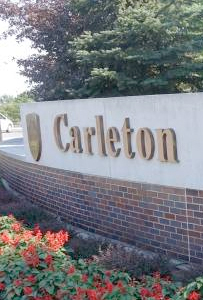 Faculty union, Carleton University reach tentative agreement
Union voted in favour of strike action in early May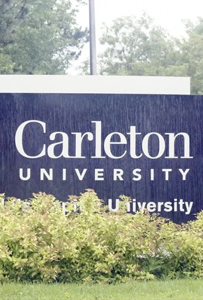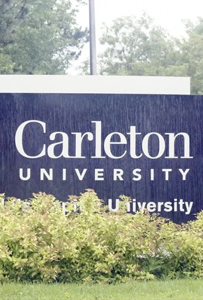 Carleton University, professors reach tentative deal
Carleton University and CUASA, the association representing more than 900 professors, instructors and librarians, reached a tentative collective agreement on Sunday night.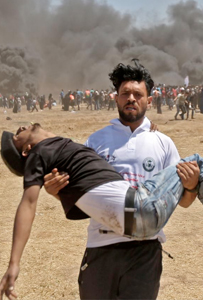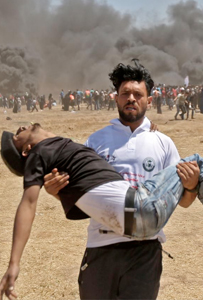 In Gaza, the world must step in
The massacre of Palestinian protesters this week by Israeli soldiers was appalling, but we shouldn't have been surprised. And we should expect the suffering will only get worse.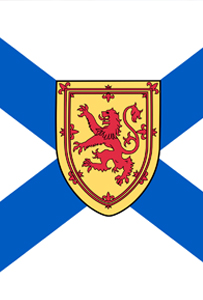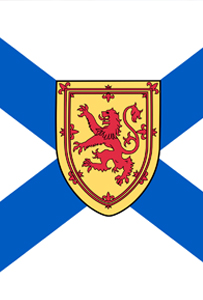 Unions approve process to help resolve issues in Nova Scotia health bargaining
Unions ratify process for health bargaining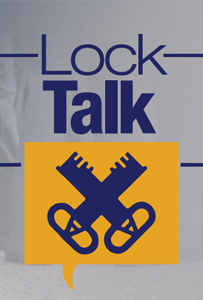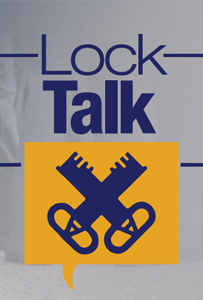 Mediator-Arbitrator appointed
As a follow-up from our LockTalk 17, the team spent this past week at OPSEU Head Office preparing the necessary documents as we move closer to mediation/arbitration.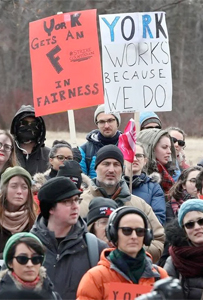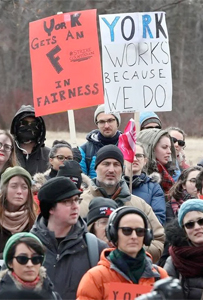 York University students take priority over politics
'With teaching staff walking the picket line for the fifth time in two decades, it's increasingly looking like the university where there is no guarantee of an on-time degree, no matter how hard students work.'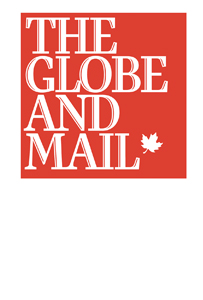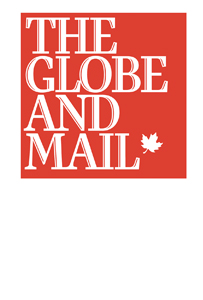 York University strike continues as instructors' union rejects labour investigator's report
York University's two-month-old strike shows no sign of ending.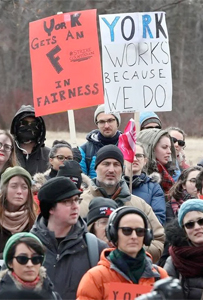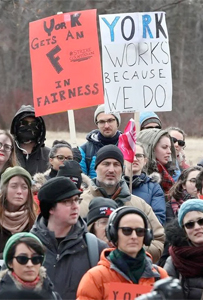 Arbitration is the only answer to 'clash' in York U strike, says labour report
The deadlock between York University and its striking academic workers over job security leaves no hope for a negotiated deal between the two sides, says a report ordered by the minister of labour.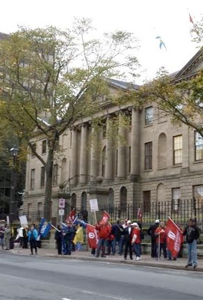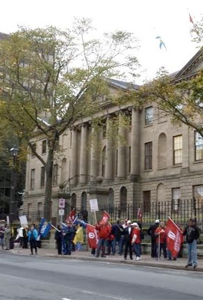 Health-care unions reach tentative proposal with IWK, health authority
In a surprise move, the council of Nova Scotia health-care unions is recommending its members agree to a new process to try to resolve the protracted contract dispute with the province's health authority and the IWK Health Centre.
Labour minister appoints 'investigator' to look into York University strike
With no end in sight to the six-week-old strike, the province is sending in an "industrial investigator" to get to the bottom of the strife.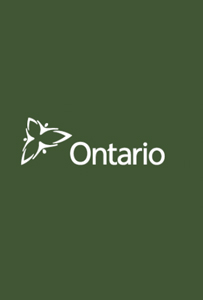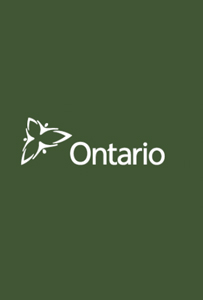 Ontario Appoints Expert to Investigate Six-Week Strike
Industrial Inquiry Commission Will Look at Key Issues in York University Dispute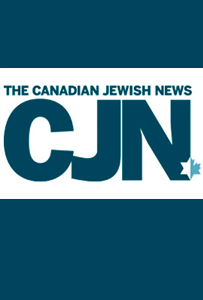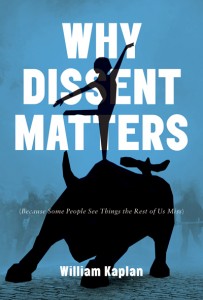 Listen To The Voice Of Dissent
Even If You Ultimately Don't Follow It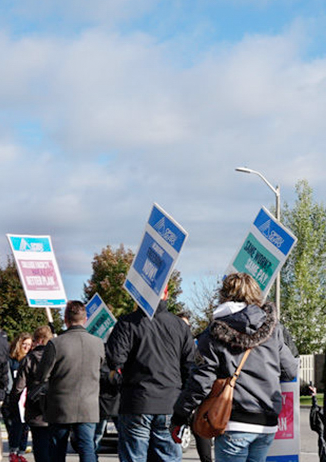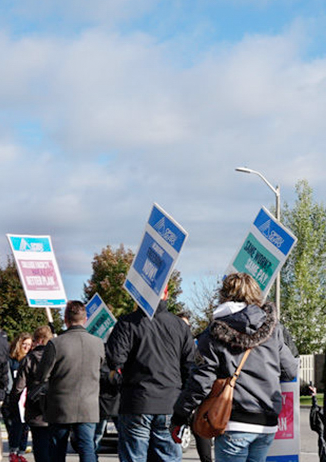 OPSEU, CEC claim success with arbitration agreement following college strike
Agreement settles wage increase, academic freedom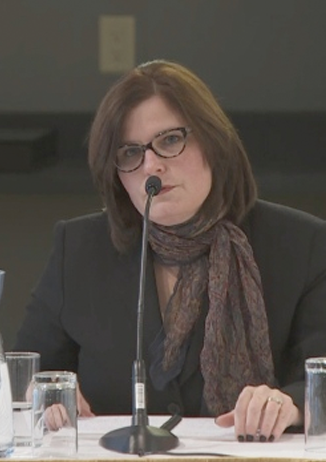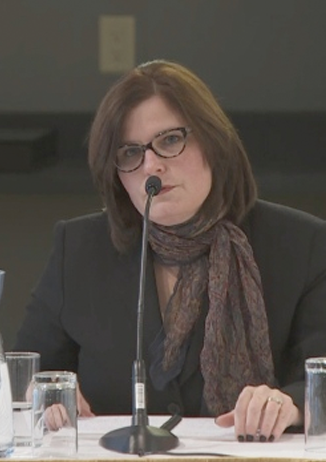 'IF I WAS THEM I'D SAY I WON TOO': BOTH SIDES CLAIM SUCCESS AFTER COLLEGE ARBITRATION RESULTS ANNOUNCED
Faculty entered binding mediation-arbitration process after province passed back-to-work legislation.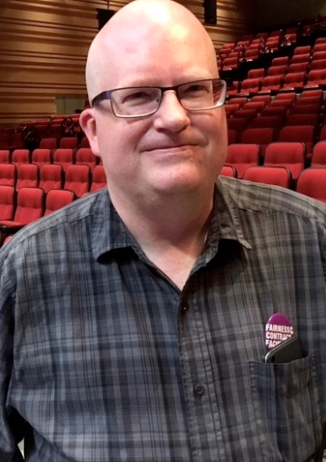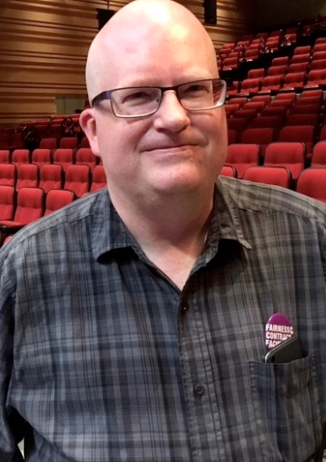 BOTH SIDES PRAISE ARBITRATOR RULING IN COLLEGE FACULTY LABOUR DISPUTE
A local union representative and the body that represents Ontario's public colleges are praising an arbitrator's ruling today that addresses outstanding issues of a labour dispute that lasted five weeks and closed classrooms for half a million Ontario students.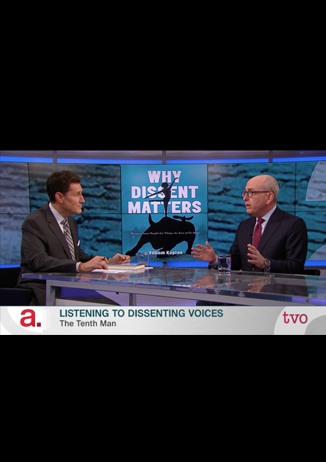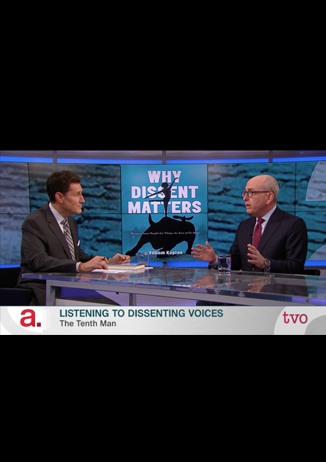 LISTENING TO DISSENTING VOICES
Lawyer and author William Kaplan argues that people need to listen more often to unconventional voices rather than relying on conventional wisdom. He joins The Agenda to discuss his latest book, "Why Dissent Matters: Because Some People See Things the Rest of Us Miss."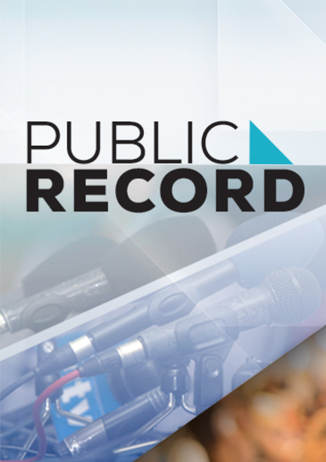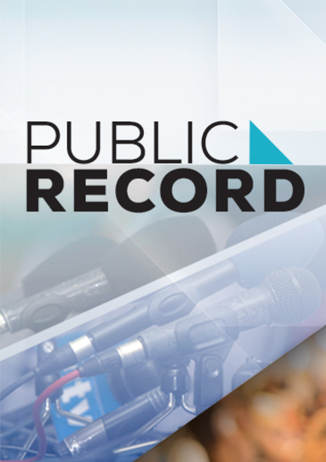 WHY DISSENT MATTERS WITH WILLIAM KAPLAN AND BOB RAE
Former Ontario premier and interim Liberal leader Bob Rae moderates a discussion with author William Kaplan on the latter's wide-ranging work of dissent and dissenters "Why Dissent Matters".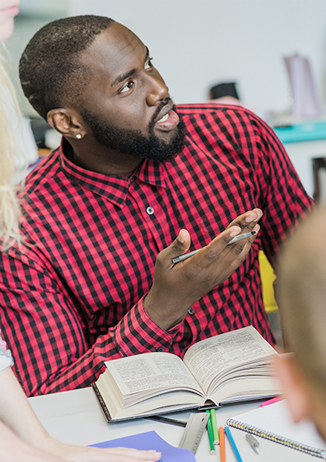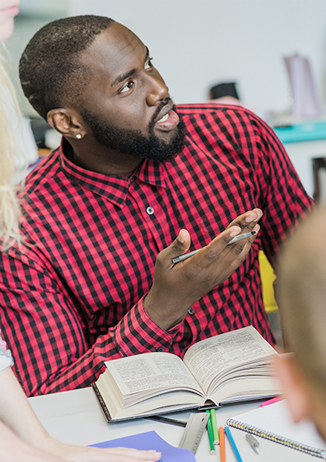 DISSENT MAKES FOR GOOD DECISIONS
"If there are 10 people in a room and nine agree, the role of the 10th is to disagree and point out the flaws in whatever decision the group has reached."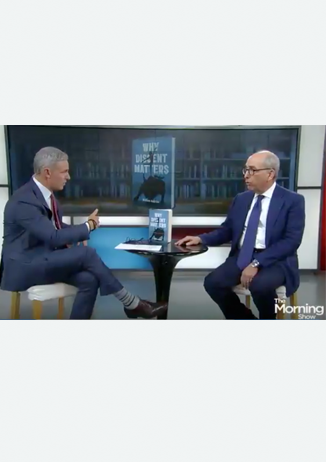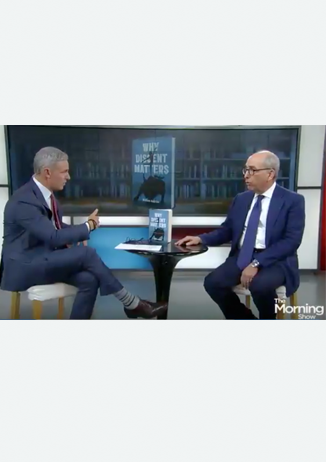 Author and lawyer William Kaplan talks why dissent matters in his new book
Watch William Kaplan dicuss his latest book on Global News' The Morning Show.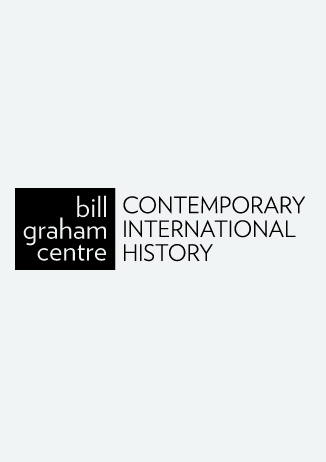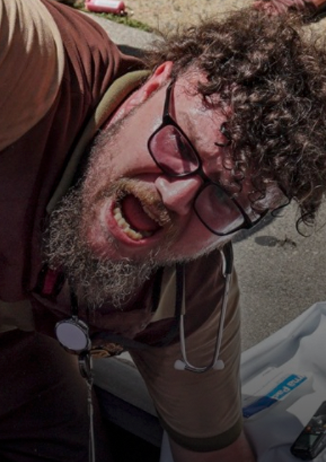 Why Dissent Matters with William Kaplan
October 4, 5-7 pm, we launch William Kaplan's Why Dissent Matters, another in our Books that Matter series, at the library, Munk School of Global Affairs, 315 Bloor Street West. Books available for purchase. Registration information available soon.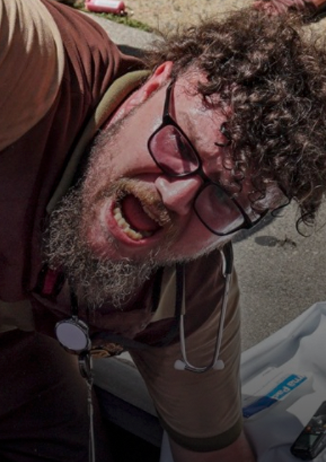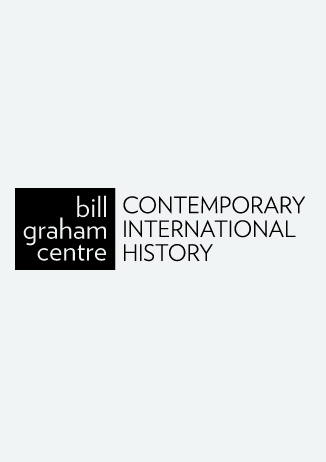 Those who say no: Dissent and democracy in the Trump era
For many non-Americans, the seeming failure of that country's system of political checks and balances is one of the most disturbing aspects of Donald Trump's presidency.
The New Dissent
In an age of free speech battles and #fakenews, what exactly counts as dissent?
After 18 months, Halifax Chronicle Herald and striking employees reach tentative deal
The Halifax Chronicle Herald and the union representing the paper's employees have reached a tentative agreement weeks after the provincial government intervened in the bitter 18-month-old labour dispute.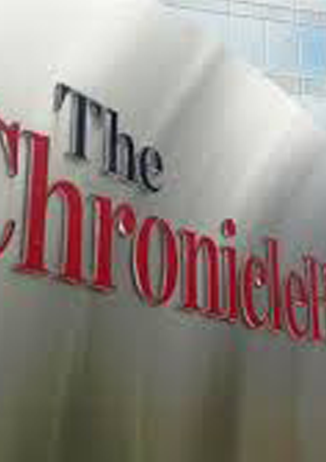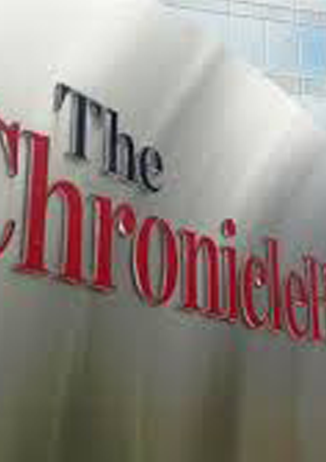 Halifax Chronicle-Herald, union reach tentative agreement to end strike
Newspaper staff first walked off the job 18 months ago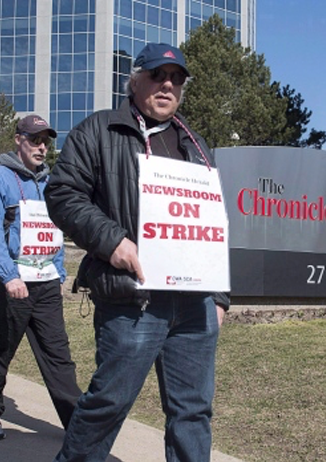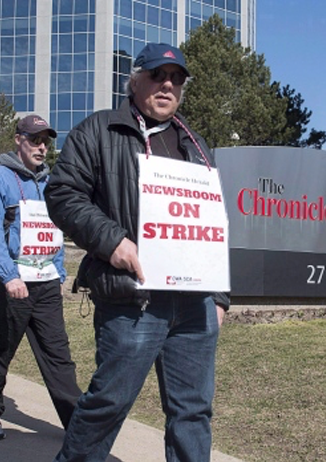 Tentative deal reached between Chronicle Herald, striking employees
Saltwire, Halifax Typographical Union say deal reached to end 18-month strike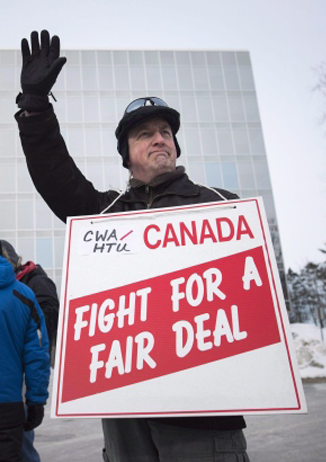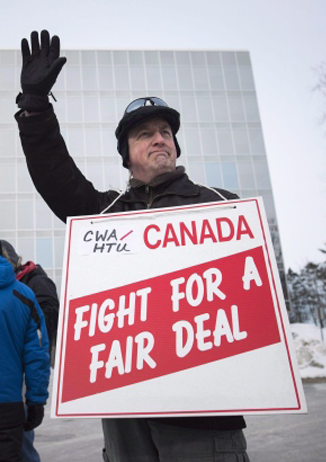 Seeking common ground: Mediation in months-long Chronicle Herald strike starts tomorrow
Nova Scotia appointed mediator to work with Herald and striking journalists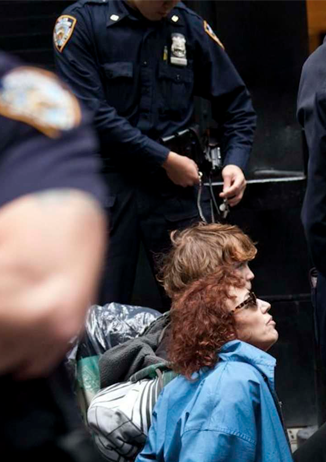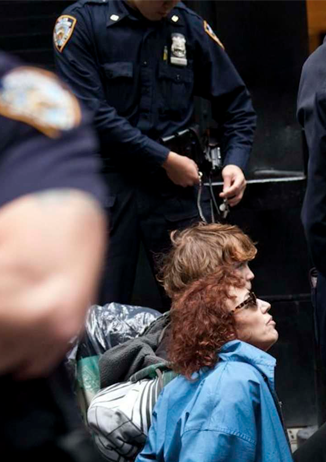 Speaking out
Voices of dissent crucial to social shifts, author argues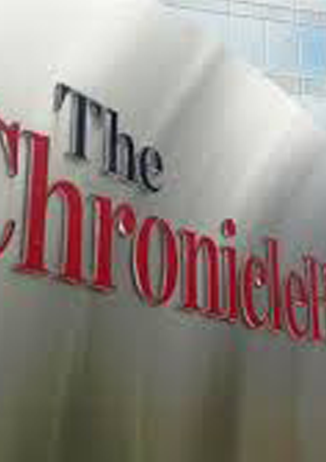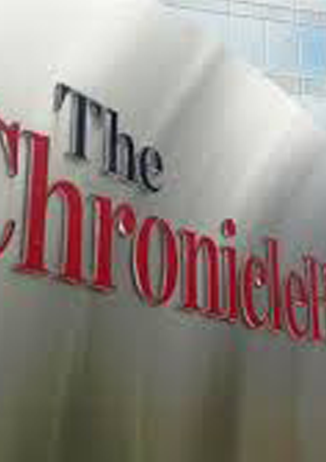 Inquiry set for Herald strike
The provincial government will launch an industrial inquiry commission in August in hopes of ending a prolonged labour dispute between The Chronicle Herald and the Halifax Typographical Union.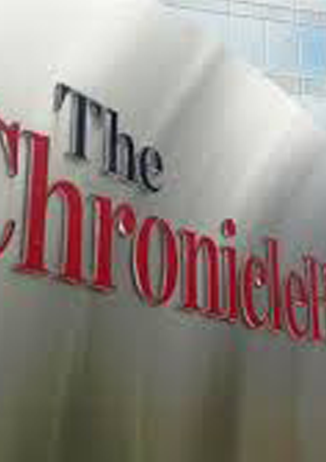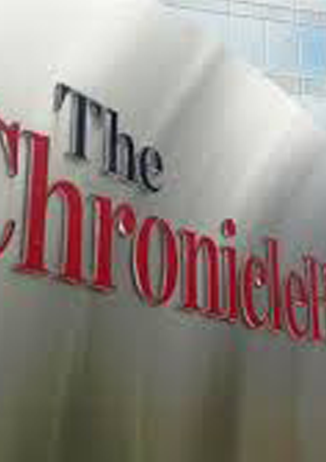 Nova Scotia government to mediate 18-month labour dispute at Halifax Chronicle-Herald
Nova Scotia's government is stepping in to try to put an end to an acrimonious 18-month labour dispute at Atlantic Canada's oldest and largest independently owned newspaper.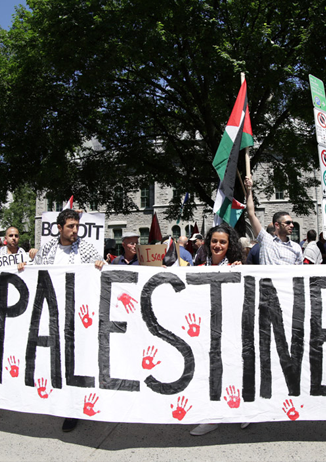 Conrad Black: Palestinian terror and Israel boycotts aren't a form of 'dissent.' They're just evil and stupid
A boycott of Israel is an evil and stupid enterprise, and those who promote it, such as the United Church of Canada and William Kaplan, should be ashamed of themselves, and eventually will be
Robert Fulford: Listen to dissenters.
Their views can be messy and inconvenient, but they sometimes change the world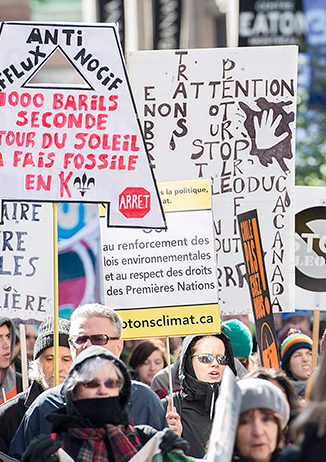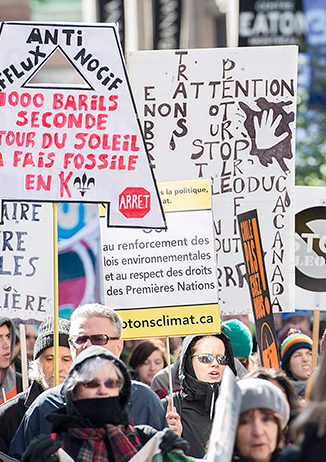 Why we need dissenters as badly as ever
Lawyer and journalist William Kaplan talks about the cost of ignoring them, why he's warmed to them and why Donald Trump is a lousy dissenter.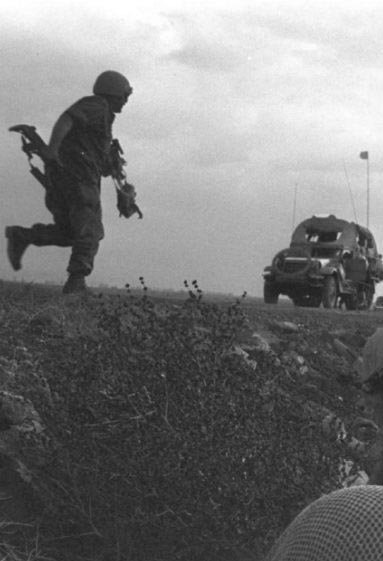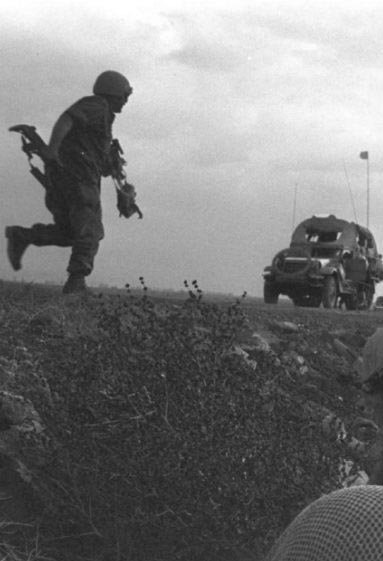 How Israeli intelligence failures led to a 'devil's advocate' role
Israel's inability to perceive enemies' plans before 1973 Yom Kippur War led to creation of the Tenth Man, a way to ensure contrary assessments at least get a hearing.
This is Dr. Frances Kelsey's story
The year was 1960. A new West German wonder drug, thalidomide, was about to hit the U.S. market. Just one thing stood in its way: A Canadian-born doctor, Frances Kelsey, whose work ultimately spared thousands of American lives and preventing much needless suffering. This excerpt, from the upcoming book Why Dissent Matters by William Kaplan, tells the story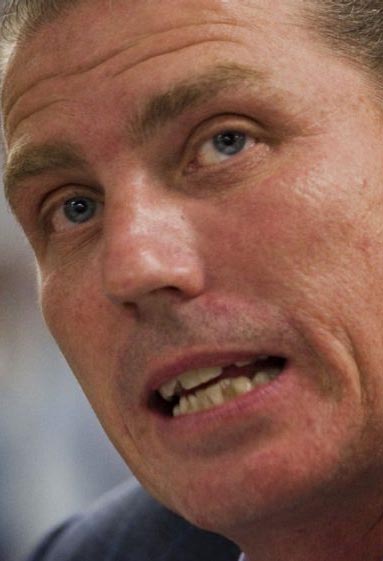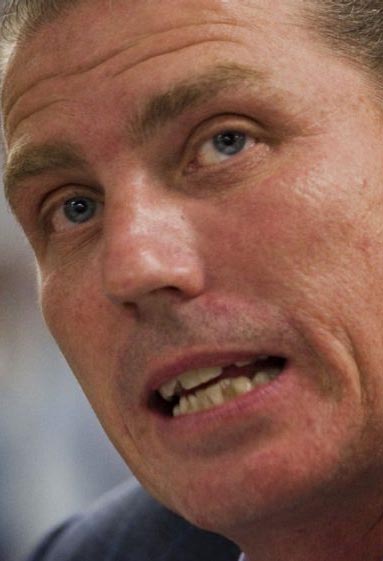 Two sides in TTC union fight agree to mediation after Bob Kinnear tries to get rival sent to jail
Amalgamated Transit Union Local 113 president had filed a motion seeking to find labour rival in contempt of court.
NOW AVAILABLE
Why Dissent Matters (Because Some People See Things the Rest of Us Miss)
A wide-ranging and provocative work on controversial subjects, Why Dissent Matters tells a story of dissent and dissenters – people who have been attacked, bullied, ostracized, jailed, and, sometimes when it is all over, celebrated.
New tentative agreements reached between Canada Post and CUPW
Canada Post and the Canadian Union of Postal Workers (CUPW) have successfully reached new tentative agreements.
Labour Minister appoints author as mediator for Canada Post dispute
With the clock ticking toward a potential work stoppage at Canada Post, lawyer and author William Kaplan was appointed Friday to seek an end to the months-long labour dispute at the Crown agency.